I'm laying on the couch, hung over, drinking orange juice and watching Spongebob...so I thought it would be a great time to update.
I was so excited a few weeks ago when my doctor upped my dosage to 60mg because I felt like I wasn't making much progress with 40. Unfortunately, with the 60mg came dryer lips and my face had a total break out. As for my lips, it's not so much my actual lips that are dry, it's the corners of my mouth (which is a little are to see in the picture I posted). The right side is so dry that it's actually cracked and nothing I seem to put on it helps at all...oh well, I can deal with that. As for the break out, while my pimples are going away faster than they used to, and they aren't cysts (thank you jesus!), just red pimples, when one goes away I wake up with another!!
These medications are like the mean girl at school...pretending their your friend, making your self esteem go up as your skin gets better and then ripping your soul out with a nasty break out....this is bullshit.
I'm trying to dry it out during the day and then I've been putting moisturizer on at night so that my face doesn't get too dry. I'm hoping my body is still adjusting to the increased dosage...anyone else go through this when th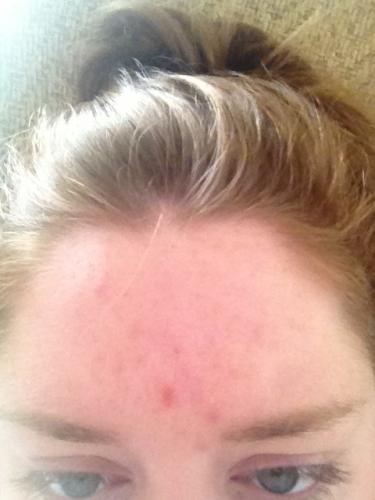 eir dosage is increased?