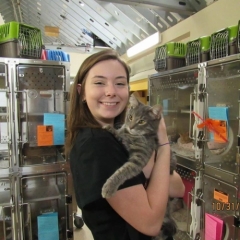 OK, so here is my problem. I have dry skin/oily skin plus acne. It is dry around my mouth and nose but oily on my forehead and cheeks. I don't know what to do. I use Cetaphil fae wash a "gentle cleanser" for "all skin types. CeraVe moisturizer for PM. Differin topical cream and doxycycline. At first I used atralin and that dried me out, then the differin which did the same and now the dry skin is coming back so I will stop using the doxy. I don't know what to do. My pores are huge and while my acne isn't horrible I'd like it to go away mostly. I am done spending so much freaking money on things that DON'T WORK!!!! I am so frustrated because while the doxycycline works I am afraid it is drying me out. I think I am going to try to get a cleanser and moisturizer specifically for dry skin because this is just not working. So here is the advice I need:
Should I be using a cleanser for dry skin?

Should I be using two types of moisturizer, one for the oily parts and one for the dry parts?

Is there anything I can do about large pores?

P.S. I live in Kansas where it is hot in the summer and cold in the winter. Humid in the summer, dry in the winter.