Day 23: Finally (With Pics)
---
HOLY RABIES, my skin is responding to the globs of BP. Sorry for the Hotel Transylvania reference, by the way. My friend's infant sister has been watching it about five times each weekend. How she handles it, I don't know.
Anyway, I just have to talk about my epiphany. I've read Dan's advice to use more BP countless times, and always acknowledged it but didn't really care, to be honest. I was slowly increasing the BP in my own timely manner for the sake of my sensitive skin. But, let me just advise you all: If it's been 3-4 weeks, USE AS MUCH BP AS YOUR FACE CAN HANDLE. YOU'RE JUST PROLONGING YOUR BREAKOUTS IF YOU HAVEN'T ALREADY. Don't go crazy, though. Use a finger's length, but make it a thick line. Everything on your face will die a painful, itchy, flaky death. It's so beautiful. And, it's totally worth the minor discomfort. That'll go away more easily than your acne, trust me.
So, there's still a lot of redness and hyperpigmentation and all of that lovely stuff, but I just need to post these photos I took today. Compared to week 3, it's amazing (see gallery). Also, I have no idea what'll be happening by Tuesday (progress pic day) with the new birth control and staying in a hotel and not sleeping and shooting videos and all, so here you have it: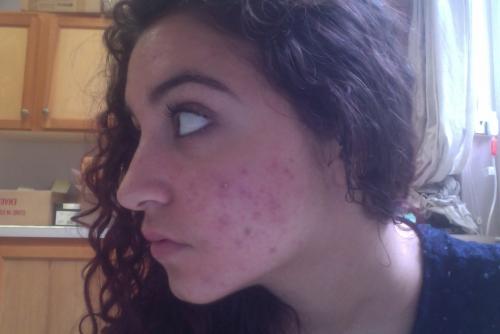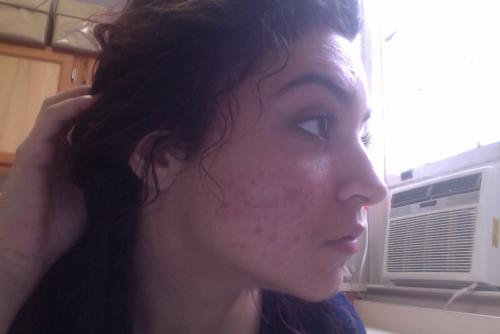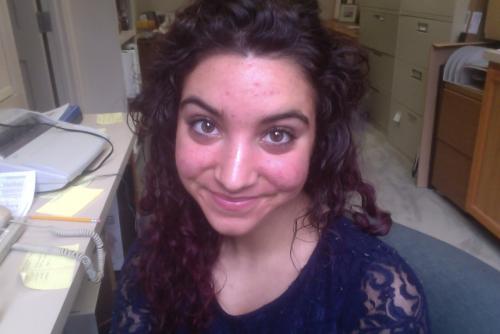 Is it perfect? Goodness, no. But I'm just so happy that the majority of my skin is flat and not angry. Pretty much all of those marks (minus 1-2 and those small whiteheads on my forehead) are from old acne. It's great. I can't wait to start using AHA on those, too. I might have to kick up the jojoba though, since the area around my mouth is flaking again. Woops! I've heard that some people use jojoba to exfoliate the flakes a bit, so I might do that if they're not gone by the time I have to apply makeup.
That's all for today. HAIL TO THE BP.