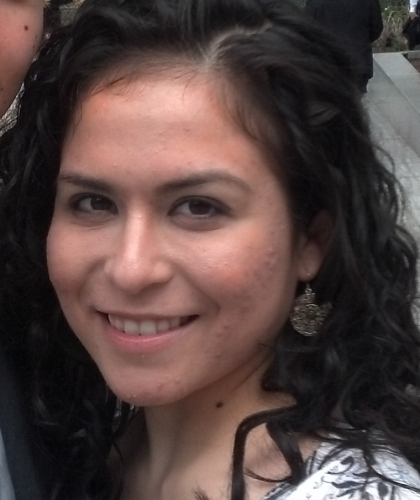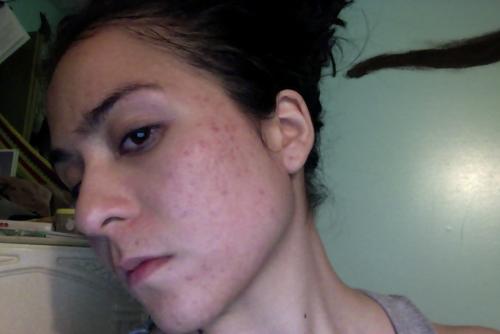 So first off I really have to thank Dan. The idea that you really can get clear skin without paying thousands of dollars on treatments is absolutely wonderful!
As I have mentioned before I have tried quite a few products. In this post I want to talk about The success I have had with the regimen.
As I have mentioned my skin has been a roller coaster, I have pictures my skin has had great days, and pictures (some of which I have deleted) which testify I have also had bad periods of my skin history. At the beginning of 2013 my skin started going through a really bad period. Things had been manageable for a few months at the end of 2012, but then about beginning of February of 2013 my skin got pretty bad. I started getting really bad cystic acne. I had previously broken out mostly on my cheeks, but this time around it was my cheeks, my upper lip, my chin and neck (previously I never got acne on my neck, only my face)
I had just started dating my boyfriend, and well needless to say I felt ugly. I really liked him and I felt awful about myself because I felt as though anyone who saw me with him would look at me, then at him, and wonder "why is this good-looking guy with this girl [with acne]?"
I was happy and miserable at the same time: Happy because I was so excited to be dating someone who was as amazing as my boyfriend is, and miserable because I couldn't look myself in the mirror and see anything beautiful about myself. And even though he would try so hard to reassure me he thought I was beautiful, I couldn't see it in myself.
I was looking for a solution, something to help me manage and keep my acne under control.
In March I desperately begged my new physician to put me on accutane (this was my third time - I will write more about my experience with accutane in another post), but this really didn't do much for me and I started to worry about the health risks I was subjecting myself to exposing myself to it.
I had been a member of acne.org for almost a year and then I thought, "I need to fully put this regimen to the test". Before I had used 10% benzoyle peroxide. I decided to order the 2% from acne.org. I thought "what do I have to lose? I've tried just about everything else!"
At the beginning of April 2013 I started the regimen. I used a basic face wash, facial moisturizer, from the drugstore and followed the regimen religiously.
I can't say the results were overnight ones, nor did I expect them to be. I knew it would take about three months to really be clear.
Then by May it was getting better, kind of dry (my body was still getting rid of the accutane in my system I think), but as long as I moisturized the flakey-ness was manageable, and no black heads!.
Then by June, there were less new lesions and the cysts were virtually gone. By end of June there were only a few small white heads, which would clear up within a day or two.
Now mid July, my skin is virtually acne free!
My current challenge now is healing scars, which I know will take time.
I just started trying a new product, it is by Seacret, it is a mineral-rich peeling gel. I figured I might as well try it. It is for once a week use and is supposed to exfoliate the skin. if you are curious about it here is a link to the website:
http://www.seacretspa.com/facial-Peeling-Gel
(by the way I am not trying to promote it, I am just letting you know what I am trying)
As the month goes by I'll update you on how my scars are healing and whether I think it is worth investing in or not.
As of right now I alternate using Simple moisturizing face wash as well as Aveeno clear complexion cream cleanser.
I like these two cleansers because they don't over foam, they are light, they don't dry out my skin, and they don't leave any residue. I find other products I have tried like Clean&Clear leave a residue on my face and that just prevents it from absorbing the moisturizer.
I decided to post some pics to give you an idea of what my skin looks like now and what it looked like at the beginning of April as I started the Regimen (I know it doesn't look so bad, but I had makeup on, I was kind of self concious when I had the pics taken and was wearing makeup to hide the acne), as well as what my current scaring looks like.
I will talk about my experience on accutane in another post, as well as my continued healing as I use the mineral peeling gel.
I hope you find success using the regimen. It takes determination to keep at it, especially when it feels like nothing is working, but don't give up! And even when your skin gets clear KEEP TO THE REGIMEN! It is the only way I have found to stay clear!
If anyone is reading this and you have any questions or suggestions, by all means I am open to positive constructive feedback!