Ok. I know I said it was so sad, "I'm gonna breakout"...blah blah blah...and then it happened. I received a text from Target pharmacy that an order was ready for pick up. I had no idea what it was. Turns out it was CEPHALEXIN!!!MY DOCTOR DID IT!!! SHE ORDERED ME CEPHALEXIN!!! Which means that I will be able to recklessly consume massive amounts of antibiotics again. Heres how it works. I see my dermatologist and she prescribes me six months of amoxicillin. Then I send a message through the scheduling line for my HMO to my primary care doctor stating that I need Cephalexin. Its a 50/50 crapshoot. Sometimes she'll send it and sometimes she wont. So now I can take double the amount of amoxicillin, When that runs out I switch to Cephalexin. CLEAR SKIN...I know this whole situation is tenuous...but for now I am ecstatic!
okok, I am worried about the future...antibiotic resistance could happen, I could get sick with colitis etc..etc...I hope my topical regimen is strong enough to ward off the acne I used to have. The nodular, scarring cystic nightmare. My face was like a bumpy gravel road...pustules scabs redness huge bumps...AAWWWWW!!!!!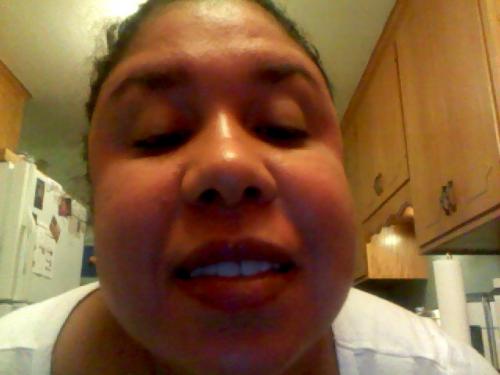 <-----my face today...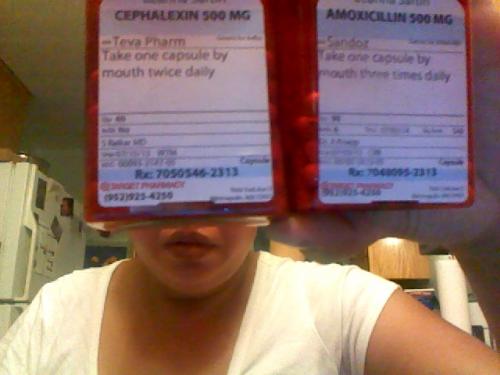 <----double trouble lol