Roaccutane - Clear Skin .. Finally!

Hello!
When I first started this blog, I had full intentions of regularly updating my progress on Roaccutane, but unfortunately I just never got round to doing it. But now ... 180 days later, I can honestly say ... Going on Roaccutane was one of the best decisions I ever made
I'm going to try not to babble on too much, but I just thought id share my final blog with you guys, to give you all an idea of what I went through and the results I got. Although everyone's different, I hope in some way it might help anyone else who may be undecided about going on the drug or wants to know about side effects etc.!
So... I started on Roaccutane on the 16th January 2013 and took my final pill on the 27th may. I'm not going to lie, it wasn't the easiest journey to clear skin, but my god, the results are amazing! Since coming off the drug the majority of the side effects have gone and my skin is better (and clearer) than ever!
Here's a list of the side effects I got whilst on the drug...
Cracked Lips & split corners - obviously I was expecting this, and it was an absolute nightmare at times, But all worth it, lips are back to normal now - made me appreciate and look after them so much more.

Back/spine pain - was mild through most of it, until last month which was very severe! I was worried (after reading a review on this) that it wouldn't go away, but within a week or two of stopping the pills, luckily the pain stopped.

Achy joints - especially my knees! Also wasn't very nice if I was to sit still for a while and then try to move .. Totally seized up! Made me very sympathetic for my poor Dad with his arthritis!!

Dry skin - another thing I was expecting, got quite severe on the tops of my arms and hands at one point (like a rash), which I told my derm about and she prescribed me some steroid cream ... Which worked like magic over night

Feeling sick after food - this wasn't all the time, but after eating certain things, like pasta bake for example I noticed I would feel very nauseous. Occasionally had mild stomach cramps too.

Non-greasy hair - this side effect has its pros & cons ... Pros is not having to worry about your hair being greasy - ever!! Cons obviously with lack of oil in my hair, it became slightly weaker & thinner. After coming of the pills, my hair still doesn't get greasy, which I hope (mad for saying this) it eventually will, otherwise I'll probably end up bald!!

So there we go, my brief journey on Roacctune! Had my final appointment with the derm last week, who explained that if the spots are to return (which is very rare) it will usually be roughly 2 years or so from now ... So fingers crossed I wont be in that small %.
Hope this may have helped someone and the best of luck to anyone starting or currently on their own roaccutane / Accutane / isotretinoin journey!
Feel free to leave a comment if you have any questions.
Iv posted below a before & after pic, I'm sure you'll agree its pretty amazing results! X
Before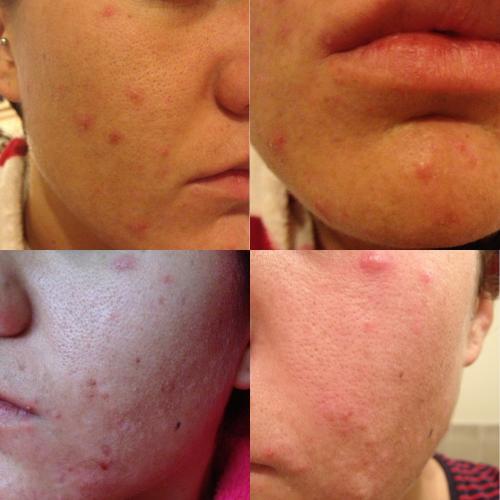 After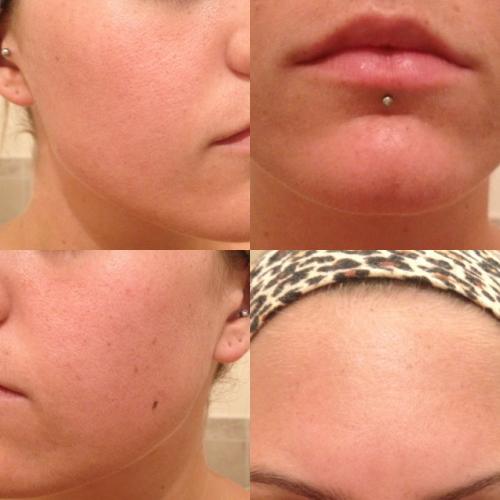 Arm rash