Notes On Tea Tree Oil Toner And Reduction In Use Of Tretinoin

It has been a week. I have reduced my applications of tretinoin from 2 to 1. In the morning I wash my face with cetaphil antibacterial bar soap for dry sensitive skin. Next, I apply the tea tree oil toner with two fresh cotton pads. One for the left side of my face and one for the right side of my face.
Results:
I now have smaller pores. My face appears smoother. I believe that my previous overuse of tretinoin caused my pores to become enlarged and pink. Now my face is taking on a bronzed tone. My tan is more even on my face-way less red. On the downside, I now have dry skin peeling on my face. That never happened when I was piling on the tretinoin because it creates a peel so smoothly. Regardless of the peeling, I am sticking with it. My dermatologist warned about using too much tretinoin. She said that was the reason my face had taken on a pinkish tone. AAAHHHH! So now I use my tretinoin only at night right before sleep. I apply a thin layer of benzaclin over that and zzzzzzzzzzzzz
all of these pics are from this morning.The camera on my laptop does not have a very graphic detail so it is hard to see the peeling dry skin around my mouth. I will be posting after pics in 30 days to see if a ramped down regimen can keep me clear. I had a voracious and vicious form of cystic acne. It was relentess!! So in reaction to that fact, I became relentless. I kept my face bathed in antibiotics,tretinoin and benzaclin and took so many internal antibiotics. I was as pushy and aggressive as the bacteria. My dermatologist let me do it for three years. the war is over. Time to surrender to convention....time will telll *sigh*
.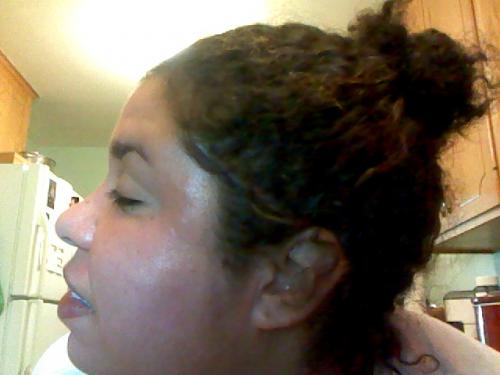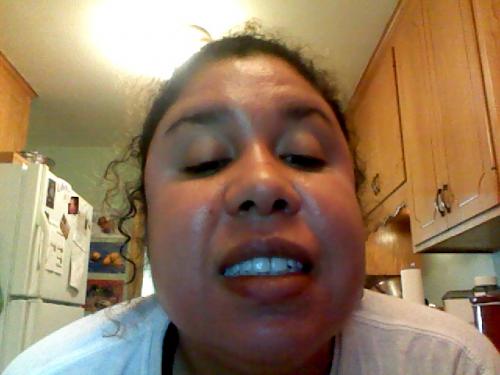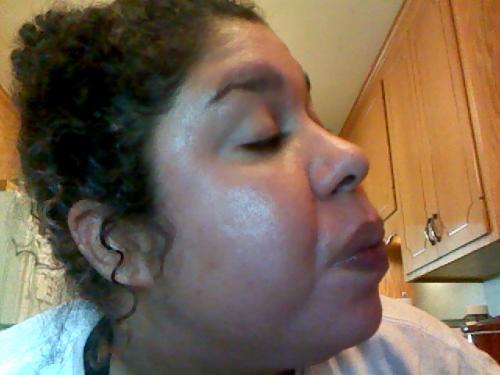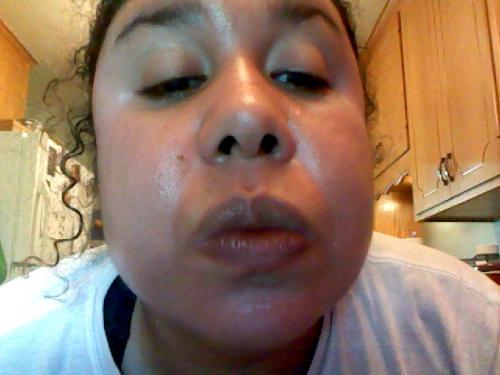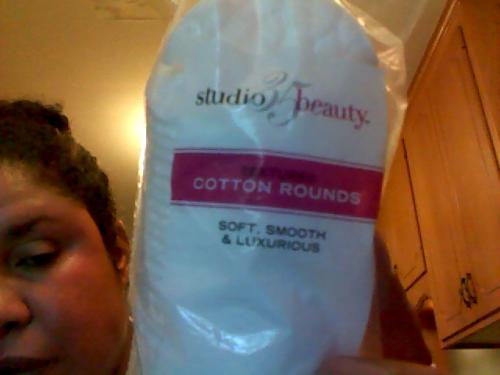 <-----cotton discs for applying tea tree oil toner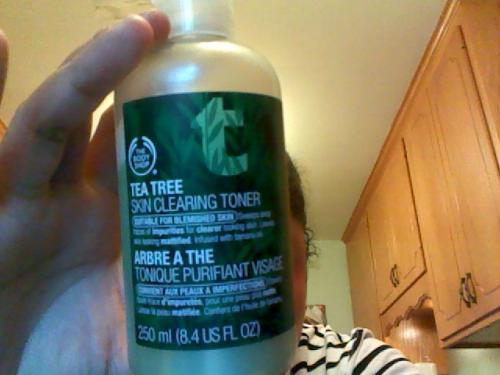 <-----Tea tree oil toner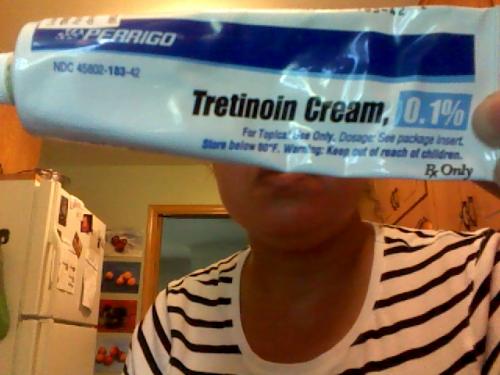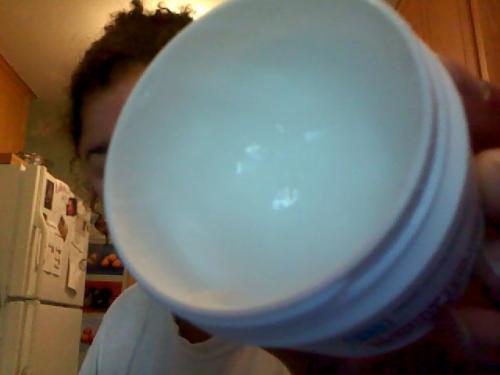 <------freshly mixed jar of creamy effective benzaclin
Emergency update!!! I have developed a pimple in my chin. It's reminiscent of those that have tortured me in the past. Apparently I can't make it without more antibiotics. I don't know what to do!!!