Hello Everyone,
I've been a faithful user of The Regimen for 3 months now, and after seeing the results I wanted to write a review about it for those who are debating whether to buy the product or not. Also, just to share with the community on how great The Regimen is!
I didn't take any of Before pictures, but here is recent one bare faced me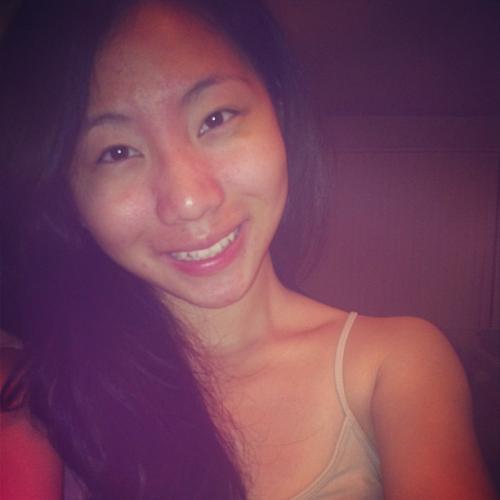 The Start of the Journey with Acne:
All a little girl in 6th grade cares or 'should' care about is not getting boy-cooties and not having enough baby dolls. I wasn't that little girl, all I worried about everyday was my acne. (Yes, I started puberty super early) My acne back then was more serious, I had it all over my forehead and in my T-zone (nose, and cheeks). I was too young to know about acne products that were out there, so I covered my face with my older siblings make-up EVERYDAY. I had cut my hair into bangs so that it would cover my forehead, I was just miserable.. My friends stopped talking to me as days went on because I wasn't "pretty" enough to be in their clique anymore. I drowned in misery constantly wondering "Why me? Why do I have these ugly white and red bumps on my face?"
I prayed every night that my acne would go away before I get to Middle School. Of course, praying doesn't help acne go away. My family got a computer when I was in 7th grade and that's when I started learning how to research about acne products I never knew existed! I was so happy and relieved that I wasn't the only one who had acne. I saw many pictures of people who had more serious and more worse acne than I did, but that didn't make me feel any better about myself. My parents tried everything they could to help me cure my acne, I went to a dermatologist.. waste of money. Asking me questions and telling me 'I look pretty' then going through a small book of lists of products to suggest for me to go buy at the store didn't help. I took the problem into my own hands, and bought products with my own money. I used to get an allowance every month and I would spend it all on acne products.. Neutrogena, Murad, Proactive, Clean & Clear, Biore, Ponds, Olay, Aveeno etc.. Different types of facial cleansers, bar soaps, cleaning pads, and just bought the $180 Clarisonic two months before I purchase The Regimen. Most didn't work, some only helped for a week or so.
So seriously, everyday I researched and read reviews and watched youtube review videos of all these million acne products out there that didn't work for me. (Excluding the expensive products at Sephora & Ulta, I don't have that kind of money to spend) One day I came along a Acne.org The Regimen video of a girl who talked about her journey with acne and how The Regimen helped her, her before and after pictures were amazing! I never knew there was a website/community created for people with acne! I browsed, read, looked at all the pictures and forums and discussions about people from all over the world with their problems with acne and reviews on The Regimen. After 3 months of debating, I finally ordered it. 2 weeks later, I got my Regimen in the mail!
I was nervous to try it in the beginning. I used it exactly as the directions said, Cleanser & BP & Moisturizer. The morning after the first night of using the products, my face looked red and a little swollen and irritated. It wasn't serious bad, but it was bad. My skin was real itchy but I tried my best not to scratch. I was scared that my skin was going to turn out for the worse. I stopped using the BP after that night and only used the Cleanser & Moisturizer. Thank goodness, it helped. After a week my face didn't look swollen anymore and wasn't irritated, in fact it looked CLEAN! Along with my acne, I also have redness around my nose and on my cheeks and it was gone!! I don't know if it was the BP that helped or what, but it was gone!! My face still had acne but just the redness being gone made me super happy! So I continued to use the Cleanser and Moisturizer only after that, within time my acne started going away.. 3 months later my face is TOTALLY CLEAR OF ACNE!
I can't describe how happy I felt the First morning I woke up and there was no pimple in sight!
The Regimen is awesome! I absolutely love it! I use it every night and morning. Let me just clarify, I do still get a pimple here and there sometimes so The Regimen didn't permanently cure my acne, but a pimple here and there doesn't bother me at all because it goes away within a few days. I really recommend The Regimen to anyone who has acne, whether it's very serious or mild. I have mild acne, and when I was reading reviews it seemed mostly people with cystic acne or very serious acne users only. But don't hesitate those who have mild acne or random breakouts, because this works!
I hope this long story/review helped or let you get an insight of how happy I am with the result from The Regimen. Thank you so much for taking your time and reading! =)
Follow me @Instagram: www.instagram.com/chewahhh
Until next time,
Choua