Something Else Has Changed...

My antibiotic binge is officially over. I am seriously for the first time, in two and half years, taking my amoxicillin only as prescribed. 3x a day. I am also not getting cephalexin anymore. My derm reigned me in. *snort*
My new pics which used to be "after pics" are now officially the new "before pics". My regimen has been changed drastically. I can no longer pop antibiotics all day long without care. I am restricted to what she, my dermatologist has prescribed. But, however, I have uncovered a potent secret for those suffering severe cystic acne. If you hit it with a high dose of antibiotics for a year or two, you can kill enough of the busy bacteria to stop the cycle of frequent even constant breakouts. That's what I did for over 2 years; I took two 500mg amoxicillin pills every half-hour all day long for months.I would cash out the prescription (a mere $8.00-$12.00) since insurance only covers 1-30day supply each month. I would use three months worth of amoxicillin in one month. My, face, smooth- zero breakouts, no pimples. I can't even remember what its like to have severe acne. I honestly don't know how I survived it. I am still on benzaclin twice a day and tretinoin once in the evening. New in the morning is The Body Shop skin clearing tea tree oil toner for blemished skin. My biggest fear is that the cysts will return. Now that my regimen is strict I will post "after" pics within a month so you can see if I am still clear and happy.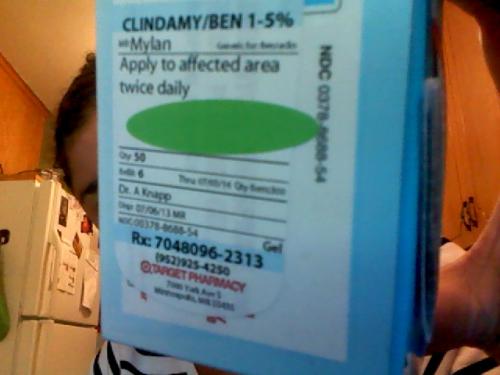 <-----Benzaclin generic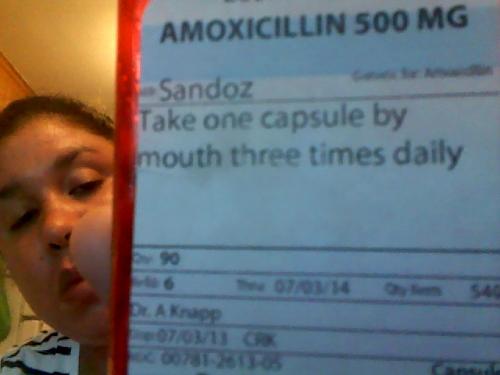 <-----Amoxicillin antibiotic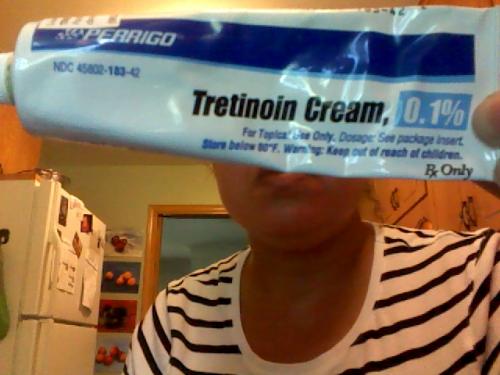 <-----Tretinoin aka Retin-A generic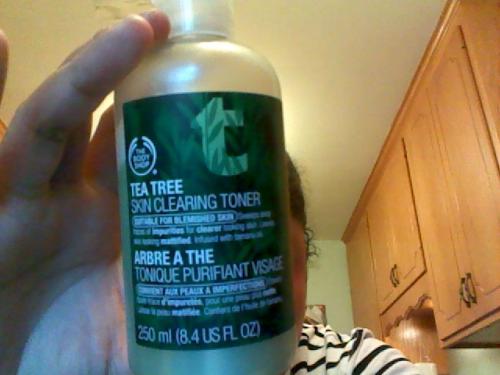 <-----Tea tree oil toner from The Body Shop