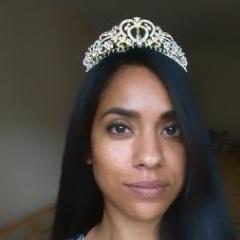 I am now finished with Roaccutane, I had my last capsules on March 17th 2013. I was on 40mg a day, 20 mg in the morning and 20mg at night. My treatment lasted for six months. I was trying to be as realistic as I could be, I knew that popping a pill for a few months would not change my skin type, which is very oily in the long term. I loved not worrying about the oil on my face and the touching and spreading the spots.
I'm quite disappointed as within three weeks of finishing the treatment I becme oily again. From going from no oil to oily again I can literally feel the oil sit on my skin and feel it spread. You guys know what oily means, it doesn't take long for the spots to show up. I now have pustules and papstules on my forehead, around my hair line and chin. I have noticed a couple of papstules on my chest as well. So as you can guess I'm not a happy bunny.
In the u.k. there is no follow up visit to the dermatolgist (post treatment) I saw the derm every two months. I had my last visit with the derm on the 6th of March. I did ask the derm about follow up treatment if the spots came back and was told I would have to wait 1 year to really see the full out come of the treatment. And then ask the GP for another referral.
I wash my face in the morning with oily combination skin face wash, I add a drop tea tree essential oil and leave it on my face for five minutes while I do other stuff, I then go back and wash my face a second time with just face wash. I am clutching at straws to see what works for me. I get lazy sometimes and forget to wash my face at night.
I guess I don't really know what to do next... Do I go back to the GP and most likely they will give me antibiotics which is bad as I have been on them on and off for too long and I get thrush on my tongue (it goes white). I want what is best for my health and I know from years of treatment that I don't want to go down that road again. But at the same time I have noticed that I am getting anxious about the oil on my face and I can see the spread of spots. I hate going back to worrying all the time about the oil on my skin, I wasted an amazing amount of space in my mind and my time with worrying about something other people will think is stupid and such a small thing to worry about. So i decided to do research into more natural cures. The downside to natural cures are that you have to do them consistantly over a long period of time. I get lazy sometimes and I now put reminders in my phone so I know when I need to take something. Better organisational skills, lol.
I read someones forum entry (SebumSucks) where they used vitamin D3 to control their oil. They used 1000iu a day and were able to control the oil on their face. I decided to look into this, I found so much information such as vitamin D is actually a hormone and not a vitamin and that you shouldn't take vitamin A with vitamin D. I did a lot of research on websites one was very good earthclinic, I found that you can take v D in high doseages. But please be aware I am not a health professional these are things I am trying, to eliminate very oily skin these are not clinical trials based in a lab. I am just trying to find what works for me, as we are all different and react in different ways.
I am now trying it too. I have been playing around with doses, I am taking the tablet form at 400iu. At first I tried v D3 at 400iu twice a day for a week. (I got impatient) When no change occured I upped it to 400iu four, two times a day for another week, two in the morning and two at night for another week. When again no change, I again changed the doseage to six a day, two in the morning, two in the afternoon and two at night again I tried this for a week and again no change. So I am now taking eight a day spaced out at two at a time. I have noticed a slight change and will keep at this doseage for two weeks. I am hoping to reduce this to six a day as I don't really feel comfortable with this treatment. But I guess I have had enough of the oil and spot cycle. So I am trying this new treatment.
Any feedback would be good if anyone is on a similar journey to mine.
)