Week 17: Ecstatically Clearing~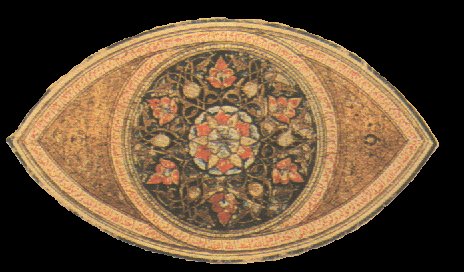 Well, it's been about 2 weeks or so since my last update on the Daniel Kern Regimen aka, "Acne.org Regimen". My skin's really taken a whole new turn since that last post, wow. I am ecstatic to say that my skin continues to heal, albeit slowly. The cystic acne was pretty damaging, and so I not only had to be extra patient but also be careful in order to reduce actual textual scarring. What you see in the pics below is all hyper-pigmentation, aka, post-inflammatory acne marks. Wow, it looks so bad to me, but when I look back on this blog and think back in general, I'm amazed at how far I've already come. No more cystic acne, only red marks to fade! As awful as they look, each day they look better and better. I even had a picture recently taken with someone and while it wasn't up close, you couldn't really see the marks even in the photo, yaay! So I'm thinking that those will fade with time, as people say. It's just hard to look at in the mirror right now.
I *did* notice some clogged pores lately though and so I steered off DKR a bit in that *just this week* I added in a bit of gentle exfoliation....very, very gentle. I'm using "Neutrogena Naturals Purifying Pore Scrub".
I have gotten a couple of small breakouts here and there, but nothing cystic, which is why I'm so ecstatic! They heal rather quickly and definitely never leave me with hyperpigmentation or worse---that fear of scarring. Unfortunately, speaking of scarring, I think that area on my left cheek is where I'm going to get some actual scarring---I don't think it'll be too, too bad, but definitely a bit of a dent will be left. Boo. Mega boo.
Also, I just wanted to say that my skin is completely accustomed to using the Benzoyl Peroxide now and I use 1 to 1 1/2 pumps morning and night---I just follow the DKR exactly. The texture of my skin is rather nice and no longer dry or flakey or red at all. As in, At.All. Yaay, again! Because I honestly think it's the dryness/flaking that causes most of us to stop DKR and give up. I mean, look at me? I'm nearly on month 5 and my skin is *just* truly clearing finally---I read the two major pins on the DKR forum and they both mentioned how long it can take and to give it at least 6 months. At first, I was like, 6 MONTHS?! But I'm glad I waited it out this time that long. It's been so worth it.
As for moisturizer, I use Olay Complete Sensitive in the morning (so I get the SPF; Dan's recommendation) and "CeraVe Moisturizing Lotion" (just their regular one; I researched this on the forums, and it was often recc'd so I thought I'd give it a shot) for at night so I'm not putting sunscreen on my face at night, lol. I also add in about 5 drops of Jojoba oil to both applications. I truly believe that the Jojoba is key to getting flakiness/any residual dryness under control.
I'm thinking I'll wait a month until my next post so that you/we can see if the progress continues as well as it has...Thanks for reading, feel free to comment below with questions, etc!