Week 8 Was All About The Dryness And Breaking Out And...questioning Myself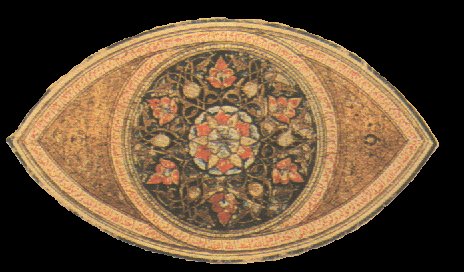 This week was really rough---no pun intended, lol. As you can see, not what I'd call "better". But my skin was starting to just feel better, if that makes sense.
Perhaps you have been following me since I started this blog to go through Round 2 of The Regimen since going off it in January of this year. So I'm technically on week 13 now and backblogging my progress for you---and I promise, things get better! Dan has a "what to expect" section on his main Regimen page with approximations of how long it will take for your skin to heal and the first time I was on the regimen, it only took about 6 weeks to heal---and I had cystic acne even back then, although not as horribly broken out. This time around my breakout was horrendous and is taking FOREVER to heal---but, it's working. I just want to be clear about that fact. My scarring/hyperpigmentation is probably going to be the longest process after all is said and done.
On an important sidenote, I wanted to mention a thought I had the other day about dryness/itching. You know how your skin itches when you have a cut or wound healing? Well, I think that it goes the same for these deeply painful breakouts and why there is a phase that is particularly itchy and red---it's a sign of healing! Your skin is technically full of wounds. My skin during week 8 I'm posting about was incredibly itchy---practically "grainy"! And yes, I was still breaking out. I did for a while, but they were not worsening or spreading all over my face as before when I decided I needed to go back on DKR. The itchiness now in week 13 that I'm at currently is not so itchy, the flakiness is definitely subsiding, and even though Dan suggests ramping up the dosage to 2 full pumps within a couple of weeks of each other, this may not always be the case for everyone---the redness and peeling is a sign you need to back off and go slower. I even took a day off and it worked wonders when I was experiencing some awful redness around week 11---yes, week 11!
So, as you can tell, THIS CAN TAKE A LONG TIME, GUYS! But be patient and diligent and EXTRA gentle and I truly believe it'll pay off for you. It is for me. I am not 100% clear yet and certainly look awful still due to the hyperpigmentation (and who knows if the actual scarring will be terrible, we'll see, *sigh*) but I can say this: as I continue to backblog these former weeks for you, there were times it was so awful but I could feel the texture of my skin changing, the bumps drying out, the cysts in particular getting smaller and less painful.
I'm at the point now where I can comfortably say that I do not have "new" breakouts" since last week---simply old ones are healing that even though they just recently surfaced at week 12 (oy!) they ARE healing. Yay!