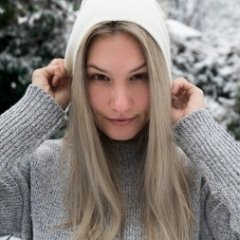 So I posted about how my weekend binge sent me into a breakout. After that day I had one more pimple barely begin to form and it was zapped with a little acne medicine (which is rare lol). I also popped and cleaned/treated the biggest zit I got on my left cheek. I did that last night and it looks much better this morning.
I have been dairy free, once again for 3 days (this is my 3rd day, so two full days), and once again, the redness and inflammation I received over the weekend has drastically reduced. I'm not talking my face was a strawberry and now it's perfection, but existing pimples are healing, redness has gone down, my face is smoother and less oily and just feels better. How can there NOT be a link between my acne and diet. I'm really excited about this

I'm still taking my Apple Cider Vinegar pills and will be taking those indefinitely as they are good for the entire body. I'm hoping to take an epsom salt bath after work today. Epsom salt baths are a great way to detox and exfoliate so it'll be a total body treatment! I'm also going to soak a wash cloth in the salty water and lay it over my face for a mini facial. I hear epsom salt is good for acne.
Yesturday I ate Abuelos as they catered at my work. I ate everything minus the cheeses, so I had a tortilla with beef, bean dip, a lot of chips with salsa, rice and sopapilla's with honey. I skipped the shredded cheese, sour cream and cheese dip (probably my favorite parts of the meal lol). Still, I have made an improvement in my complexion since yesturday. So that leads me to believe it's not so much processed/junk foods as it is the dairy aspect. I'm thankful for that as, with a husband who has no need or desire to cut out those food categories, I don't think I'd be able to completely. But dairy...dairy I can do

I really want to quit birth control at the end of May. I'll continue monitoring my skin on this new diet and decide just how clear I am without dairy.
It's Wednesday, people! Half-way through the week