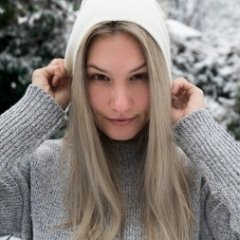 Here's my routine for anyone who cares:
Morning:
Simply rinse with cold water
Apply small amount of foundation/concealer to red areas, pimples
Drink a 16 oz breakfast shake made with:
-strawberries
-banana
-flaxseed
-almond milk
-spinach
-oatmeal
It's actually quite tasty, is totally pure and healthy and keeps me full until lunch. Then I head to work.
For lunch I've been having a spinach salad with fruit toppings. My favorite topping so far is clementines because the juice replaces any need for dressing. I also add berries (strawberries, blueberries, blackberries etc). Usually I'll have an extra fruit like an apple or banana.
For my snack I've been munching on peanuts with sea salt. So delish! And a good source of fatty acids and protein.
Dinner is a little different cuz I have to ensure my husband will eat it as well haha. Usually it's a lean meat with vegetables and a starchy side like potatoes, rice or bread. I load up on veggies, eat an appropriate serving of meat and limit the white stuff. I've been drinking water a lot too.
At night, I take off any makeup with Pond's Original makeup removing towlette's which I love. Then I cleanse with my Skin Laboratory 20% Glycolic Acid cleanser. Good for daily exfoliation and lightening my numberous acne dark marks. Apply grapeseed oil and voila! Done! My routine is very simple and I don't actually apply any "acne fighting" products. Some of you might scoff at that but hey, if you were me, and not one in a hundred has made any difference, you'd do the same thing. My kind of acne cannot and will not be cured with any kind of topicals. Period. So I get exfoliation with my cleanser (very key) and hydrate and nourish with grapeseed. That's all my skin needs.
Oh! I also exercise daily. Usually 4-5 days a week and try to be active on weekends when I don't actually "go to the gym".
So, how's it going so far? Well it's only been four days, but I'm, as always, blindly optimistic. The new cyst I got last weekend (after two days and eating straight junk food and having MILK with brownies), has made impressive improvement. No longer painful/sensitive, redness reduced and I think the size of it has come down. For all you who get cysts, you know that they don't go away in just a few days! This is fantastic and I'm convinced it's because of the diet.
Other spots have also been healing, though they will probably leave marks behind.
Occasionally I do aspirin masks for additional exfoliation. I love yogurt masks but since that's a dairy I don't want that to absorb into my skin and get into my system. Boo.
So, in my final words, let's just say that my face is looking so much better than I expected after that small breakout from last weekend. Still on Trinessa (generic Ortho Tri Cyclen), but I wouldn't be opposed to quitting it once I see real change with the diet. So far, the BC has been what I've depended on to keep my semi-clear.
Hope all is well with you! If nothing else, just remember it's almost the weekend