From: Cinnamon--Why It Can Cure Acne
I think diet has a LOT to do with acne. What you put in your body effects EVERYTHING i.e. your energy levels, your hair, your nails, Diabetes, Cancer, Menstrual regularity and menstrual pain, etc. A normal North American diet may not be deficient in vitamins, but it's deficient in balance and health. Most people with this "normal" diet are obese, which is one of the leading KILLERS in America today. Diet plays into heart disease, Cancer and Diabetes. So, it kind of seems like common sense that it would show up on your face too?

- I'M NOT A DOCTOR AND THIS IS JUST MY OPINION. I'm a vegan and a huge health freak!!!! All I do is research health and what not.

But I honestly think it has to be a combination of things. Like genes (my mom and dad both had acne), climate, lifestyle (stagnant, active, athlete), diet, stress, etc. Food is energy. We need food to live, we need water to live. Our whole body uses food. It isn't just some little thing we need here and there. We need to eat everyday, a few times a day to stay alive. I think it's HUGE in acne.

That being said, when I first became a vegan I detoxed like crazy and broke out. But after a while my skin glows in between the few zits here and there. And I usually only break out when I pick or it's that time of the month.

My aunt and grandma and mom are also all vegan, and they have gorgeous skin (b******!!). They NAW ON CINNAMON STICKS.. because it helps with preventing grazing throughout the day and it's good for your metabolism. I dunno whytf i stopped eating cinnamon recently, but I'm getting back into it. In fact, I'm going to the store right now and I'm raiding the shelves. Can i used powdered cinnamon instead? I don't like capsules because they are usually gelatin based, which is derived from animals. Anyway, that's my rant!!!!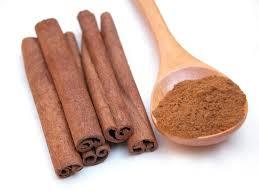 Source: