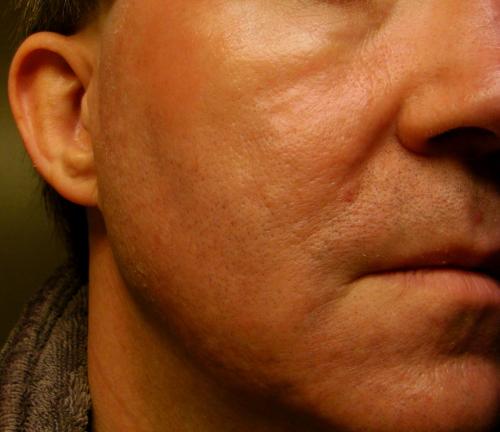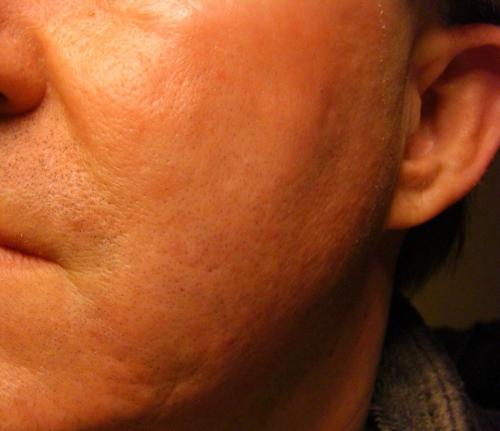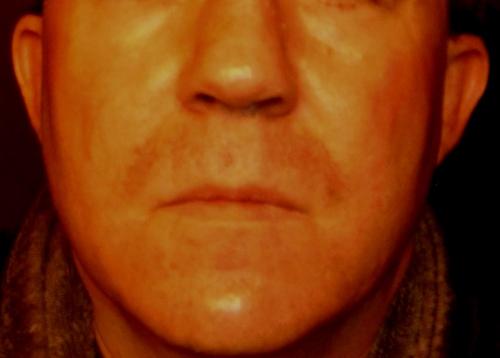 Today marks day five of my 25% TCA peel.
Yesterday, my face peeled off in sheets much to the amazement of my wife. My forehead and temples were the last to peel.
Today, my nose and some areas along my jawline are lightly peeling. 99.9% of all of the peeling is over.
I went ahead and shaved last night because I was beginning to look a little like a homeless person with all of this fuzz on my face.
My third peel was a success. I applied three layers and it peeled evenly. One key lesson that I've learned is that you need to get all of the oils off of your face befor you apply the TCA or, otherwise, you will have a very uneven peel. Learn from my mistakes.....