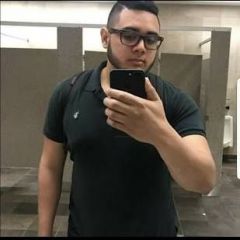 I have never been more impressed by any other acne product. This stuff works, and works great! It hasn't even been a week, and I may have a few dark spots but at least 85% of my pimples are gone! My skin is much smoother. I would look in the mirror and I would see these weird little bumps, only visible in the sun where I could their shadow, and they are almost completely gone! In 6 days! I will continue to use this no matter what! I even had some red spots that are just going away, my cousin says there are hardly noticeable!
The only down side is the moisturizer. I'm not going to lie, the moisturizer is a great product, but the color and smell are just awful. I walked into class and my friend asked if I had been drinking! It smells just like wine. Two pumps is also way too much. I use, at most, one pump, which can still saturate my skin, because it just stays on the skin and takes at least 45 minutes to dry, sometimes I don't have that much time. Also, it tends to kind of coagulate and leave small spots of yellow around my face. Maybe you should make it white, Dan.
That's probably the only problem with The Regimen, but it still gives great results. Worth the money. I'm just an average 17 year old guy, works with anyone no matter the skin color! I'm Hispanic, so anyone who is hesitant because they believe their race tends to get more acne, just go for it! It most probably will work!
I'll be updating week two soon. Good luck!