Hey everyone,
This is my first blog post. I will probably use this blog to track my acne and the products I use. So yes, let's get started with a little introduction about myself before I go into detail about my regime etc...
I am 20 years old (turning 21) and I have struggled with acne since I was about 14 - 15. I grew up in a small town of about 5,000 people (and I still live here unfortunately, with my parents
) that's in Queensland, Australia. I am studying nursing full time at university and am half way through my degree at the end of 2013. I work part time at Woolworths (representin') in a delicatessen. So when I'm not studying about care plans or handling various meats, I am hanging on the internet or am with my wonderful fiance
.
At 15, I developed moderate acne on both my cheeks. I don't have any pictures to be exact, but I still have noticable scars today. I thought it was just a teenager thing, and since I was getting into boys and my friends were having sex I put myself on birth control (Juliet 35 ED, a BC for acne) to cure it. I was using Cetaphil cleanser and moisturizer, and for a few months used Benzac 2.5% BP but I had very bad redness and quit it. Since I was working on slave labour minimum wage at the time, affording a birth control that was $30+ for 3 months was a lot for me but it cured my acne suddenly. When I was 17, I met my wonderful fiance and changed my BC to Levlen ED (generic BC) as I was "cured" and to save some cash.
Okay so should be the end right? Well... no. I got the odd pimple here and there until the end of last year. Suddenly, I had a more than a few pimples in one area (my chin on either side). I thought it was because I was changing products, but it didn't ease up and became worse. I was miserable... the worse I have felt in a year. I began my weight loss journey at the start of 2012 and since then have lost 30kg (65lb) and wasn't expecting my acne to ever return.
I bit the bullet and went to the doctor. She said is hormonal. She prescribed me doxycyline 50mg daily, but ordered me to take 100mg daily for the first 2 weeks. My BC was then changed back to Juliet 35 ED (I got the generic brand Estelle because I am a cheap nursing student!!
) and I have been on them for 3 weeks tomorrow. I noticed an improvement on my acne, but since halving the dose of doxy my acne has gotten slowly worse again.
So the TLDR version:
I have struggled with acne since I was 14 - 15. I cured it but now its back in another place.
Medications:
Cenovis multivitamin x 1 daily
Doxycycline 50mg x 1 daily
Estelle 35 ED x 1 daily
Diet and exercise:
Mainly healthy, vegetarian since childhood.
Losing weight consistently for 1 year.
Aim for 3 hours+ of exercise a week.
Regime:
Morning:
Thursday Plantation Tea Tree Oil Foaming Wash for Acne
Cetaphil moisturiser
Night:
Thursday Plantation Tea Tree Oil Foaming Wash for Acne
Cetaphil moisturiser
Thursday Plantation Medicated Tea Tree Spot Treatment
Alternative treatments:
Manuka honey
If I am staying at my fiances I use Cetaphil cleanser for oily skin.
Things I am considering trying:
Dans regime
(although I don't know if I can be strict with it, failed before)
Pantothenic acid (5g) + B-complex 50
Zinc
My skin before: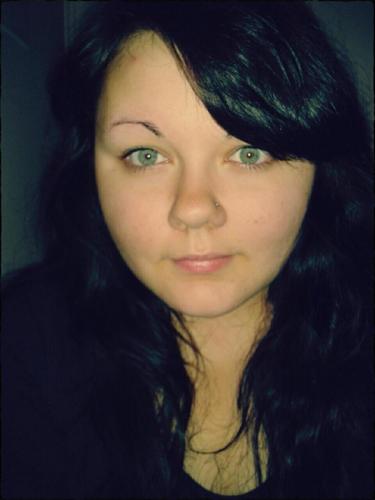 My skin after (today):