Paleo, Saw Palmetto And Fitness Regimen - Day 2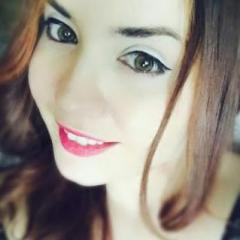 Entry posted by Oceanic ·
696 views
Day 2:
What I Ate:
Breakfast:
2 eggs, spinach, 1 banana
Lunch:
tuna salad (w/ homemade mayo, onions, mustard, spices)
broccoli
1 apple
Snack:
small salad (w/ EVOO, balsamic vinegar, tomatoes, butter lettuce, cucumber)
Dinner:
tilapia, sweet potatoes, olives, spinach
Snack:
turkey
some raisins
Exercise:
cardio
upper body strength training
Log:
I was craving something sweet, so I just had to have some raisins. At least they are still considered paleo, as long as I limit them, I should be fine. I ate pretty much the same as yesterday. I need to go shopping for some more food soon, I have some interesting recipes on mind.
As far as my skin, I did wake up to a new zit, which was odd considering the time of my cycle.
It's small but pretty red. I think it was from all the stress and lack of sleep from last week (midterm week). Hopefully it will go away soon.