Trying Paleo And Saw Palmetto - Introduction/day 1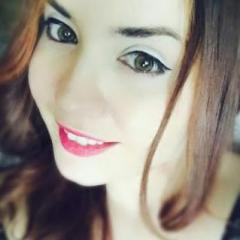 Entry posted by Oceanic ·
1086 views
Hello! Welcome to my new blog.
Introduction
Some months ago, I decided to go back on The Regimen after quitting it for some time to try natural alternatives. Overall, it has helped clear some of my acne, but not all of my acne -- specifically, my hormonal acne. I tend to break out right before my period. Thus, I have started taking Saw Palmetto (Clearetto brand) to help inhibit DHT synthesis. It's too early to say that it has been working but once my next period comes around, I should find out.
Additionally, I have just started the Paleo diet. Before, I was eating fairly healthy (no refined sugar, dairy, gluten) but now I am going to take it one step further and go Paleo! Basically, I will eliminate the corn, legumes, dried fruit, nuts and seeds that I was eating before. I do not agree with a lot of the evolutionary claims behind the Paleo diet (e.g. mutation rates are NOT constant, rapid evolution does happen). However, the diet itself seems pretty healthy and others have had success on it. So, now, it's my turn.
Furthermore, I want to get in better shape for summer. I am planning on a new fitness regimen. That is, adding in some more weight training and cardio daily. Hopefully, all these things will contribute to a healthier, clearer me.
What's on my menu:
Meat (salmon, tuna, tilapia, chicken, grass fed beef, turkey)
Eggs
Vegetables
Fruit
Almonds
Tea
Stevia
Supplements:
Organic ACV (2 tbsp)
Clearetto
Fish Oil
Vitamin D
Turmeric (occasionally)
Topicals:
Dan's BP
Dan's AHA
Jojoba oil
Cetaphil cleanser
Neutrogena sensitive skin moisturizer (w/ spf)
Fitness Regimen:
Cardio daily
Abs + Hips/Thighs/Buns (every other day)
Chest/Back + Shoulder Arms(every other day)
Day 1:
Breakfast:
Scrambled eggs (1 yolk) & spinach
1 Banana
Snack:
Turkey
Lunch:
Tuna salad (w/ homemade mayo, onions, mustard, spices)
Broccoli
Apple
Snack:
Salad (w/ butter lettuce, tomatoes, cucumbers, olive oil, balsamic vinegar, spices)
Dinner:
Tilapia
Sweet Potatoes
Spinach
Snack:
Salad (w/ butter lettuce, tomatoes, cucumbers, olive oil, balsamic vinegar, spices)
Exercise:
Cardio
Abs + Hips/Thighs/Buns
Log:
Yay! It's spring break and I feel motivated and so healthy after today. Hope I can keep it up!