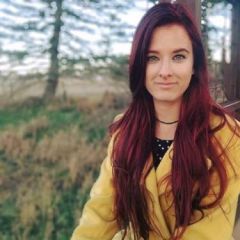 Today I went in for my Co2 Fractional Laser treatment at Harmony Laser Center, Colorado. Here's how my last 2.5 hours went:
Prepping: I was at the laser center for about 10 minutes when I was then taken to the back by a very nice, welcoming nurse named Mary. While in the back, Mary explained to me what my skin care regimen is going to be for the next 5 days while applying 3 seperate topical numbing creams on my face (they all ended in "-caine") After signing a few quick forms and going over what my next week is going to look like and answering some of my questions it was time to get started (the whole process took about an hour and 15 min) They recommended I take my pain killers before the procdure but I forgot to

Anyway, the cosmetologist, Kristen, told me 50% of their patients choose not to take the pain killers. So, that was refreshing.
The Laser: When it was time to start, i was instructed to lay down on this very comfy hospital bed. I was then covered in a nice blanket and proceeded to have these little glasses placed over my eyes to protect them. Kristen told me she was going to focus on the areas that needed the most help first (my jaw line, my temples, some cheek area) and then she'd go over my whole face more lightly with the laser. When she started, I was absolutely SHOCKED! I couldn't believe how much it DIDN'T hurt!!! I've read reviews and watched some videos and everyone describes it as "being snapped by a rubber band" To me, if any of you (women specifically) have had your eyebrows threaded, the laser hurts less than that. Around my neck area though and jawline was very tender, i felt it more, but not enough to jump out of my seat crying or ask her to stop. Anyway, she went over my face 2 times. Come the end of the procedure my body was shakey, definitely, from being in shock and my face felt like i had a sun burn (a bad one) But, after Kristen applied some cream on it, it actually feels a lot better. My grandma picked me up and I went home.
Day 1: My face hurts a little. It's more warm than anything. It definitely hurts to touch it and I do have to start using my antibiotics immediately. It doesn't hurt enough that I feel like I need to start using my pain killers. Having a fan blow on my skin or being somewhere cool feels 100 times better. I'm not allowed to wash my skin for 24 hours and I have to keep reapplying this gooey, creamy stuff. If you guys have any questions I didn't answer in my last 2 posts please feel free to write me. I've also added a photo to show you guys what fun I'm having.
The picture: I'm not smiling because my skin feels really tight and it doesn't hurt but feels weird to smile. My skin looks like I've been tanning at the beach all day so you can see how the laser has burned my skin (my face looks relatively more tan then my neck) But I really have no redness or bleeding for right now.