Finally Found Something That Works For Me!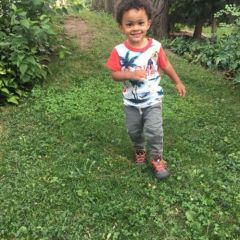 Hello all! I have been struggling with acne since I was about 13, I'm 18 now, so 5 years. My acne has been Moderate - Severe. Strangely enough my facial acne is pretty mild. What I've struggled with is body acne. Lots of it.

Sob stories aside, for the past 10 days I have been using Grisi sulfur soap with lanolin (I think?), as directed, every night before bed. Afterwards I use Hempz lotion, I believe I have the original one. OH. MY. GOD. My prayers were finally answered. My body acne has cleared up 95%, and the other 5% is on it's way out. My acne scars/red marks are 60% gone, which I wasn't expecting at all. I'm so amazed. Maybe I'll finally be able to go swimming this summer! Fingers crossed!