Day 12 Pretty Happy So Far
---
Last night I went out with a bunch of my girl friends to the local bar and I don't know if I did my makeup really well or if my face looked not bumpy or what not, but I got a "you look beautiful" compliment from an acquaintance. It felt really good!
I'm really starting to think the combination of medications the dermatologist prescribed me is spot on!
Not gonna lie, I've been pretty worried about breaking out again (as bad as I did on day four) from researching information on my prescriptions but hey, maybe this is the end and it's only going to get better from here? Hopefully I'm finished with the "initial breakout" stage and I'm moving on?
One can only hope.
Daily Pictures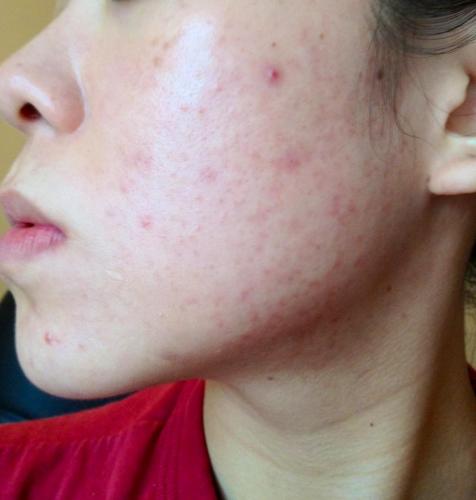 Day 11 AM after wash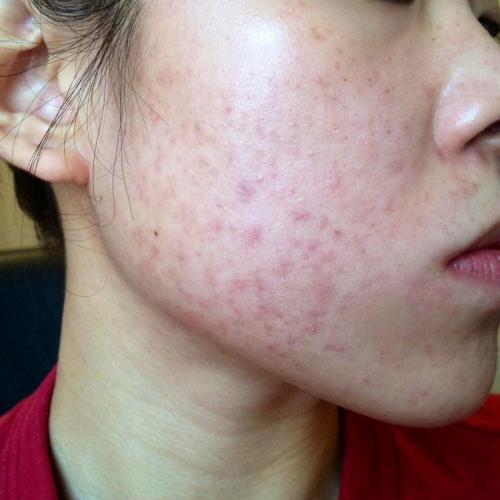 Day 11 AM after wash
A lot of the deep underlying bumps on my cheeks are starting to get a lot smaller and the raw redness is slowly turning into a brownish red color (which I hope means that they are starting to give up). I don't know if you can tell but the two zits I was complaining about yesterday have already dried up!
My one complain about my skin is that it's super oily! I have to use two oil absorbing strips to get the oil off my face before I put my makeup on. Oh well, I first have to conquer acne before I can start worrying about oiliness.
Sometime today before work I'll post a picture of me with makeup on!
Makeup On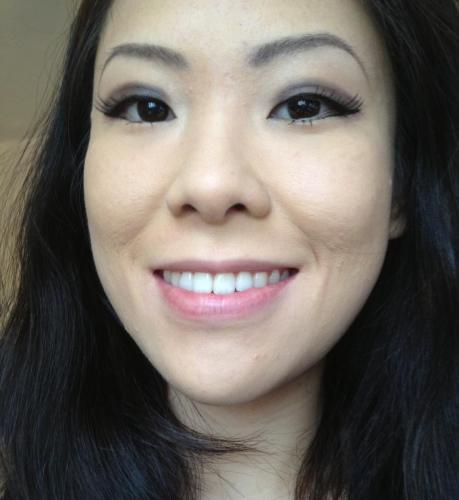 Off to work now!