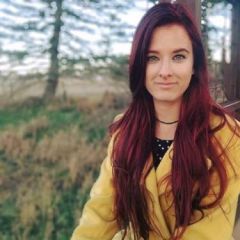 A few days ago I had a consultation with my local laser clinic called the Harmony Laser Center located in Colorado. The doctor I met with was extremely nice and gave me some really great advice. She began with an introduction about herself, her experience, and her successful patient outcomes.
The good news:
- In all of her experience she's never had one patient have a PERMANENT side-effect (i.e. redness, hyper/hypopigmentation)
- I should be allowed to wear makeup again in just 5 days!
- The laser will permanently remove the red marks left from years of acne (to remove ice pick scars completely i'll probably have to do the procedure twice in a time span of one year)
- The procedure only costs $1500 with their March special
- You're required to use the clinics skin regimen post-procedure. The one I chose is called Epionce. It's for people with sensitive skin. My Dr gave me some samples to try in advance, I absolutely love this brand!
The bad news:
- The Matrix Co2 Fractional Laser is basically the heavy duty, diamond standard of the laser market so it is painful (but don't worry! I was told I'd be numbed and doped up before the procedure haha)
- There's about a 5 day down time (but it really depends on everyones different skin type)
- You have to be very precise in your day-by-day regimen that the doctor gives (On day one you cannot wash your face at all, On day two you can wash your face only once, Day 3 you can wash your face 2 times and use lotion....things like that)
- My Dr told me that even though long term side effects and any permanent unwanted results are very unlikely, redness and sweeling for at least the first 2 days are normal
- You're going to, or will want to, be on pain killers your first 2 days.
Anyway, for any of you wanting to do the laser yourself, just follow my blog or follow me on twitter @Tiff_Inc
The procedure starts this MONDAY! Wish me luck and if I don't post anything I apologize in advance, I'll probably be a little loopy on my first day