Day 8. My Face Is Really Dry.
---
Ugh my face is really dry and itchy!! I think by tomorrow I will start flaking (I'm not sure how I feel about this).
The spreading down my neck has seemed to stop. I really hope the redness in my cheeks will go away soon.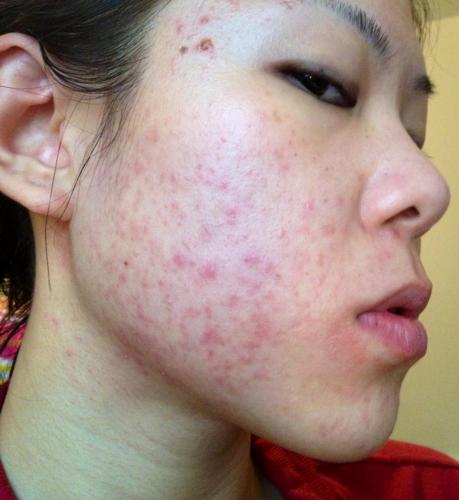 Day 8 AM after wash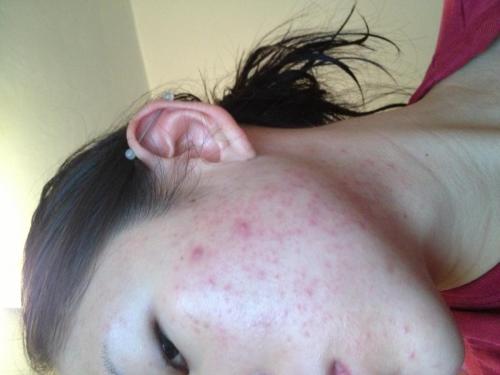 Day 8 AM after wash
***PM Update***
Wow.
So, I was inspecting my face after my shower around 11PM and I didn't see any white or black heads in the area between where the side of my nose and cheek meet!!! Since I started getting ance, I ALWAYS had something there, be it a bunch of small blackheads or white heads. I'm just really surprised!!
-end PM rant