Day 5. And I Thought Yesterday Was Bad...

My face is a disaster.
I have NEVER seen it this bad.
I basically have about a million little zits all over my cheeks. Some are also starting to form on my neck. It's really gross and I really feel like crawling into a deep dark hole and crying. Hesitantly, I showed my boyfriend this morning and he was very supportive. I am soo lucky to have such a great guy.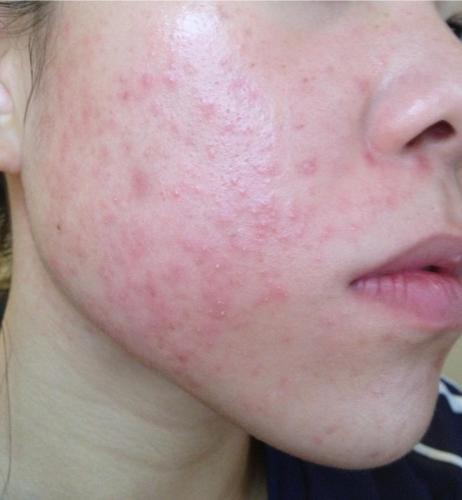 Day 5 AM After shower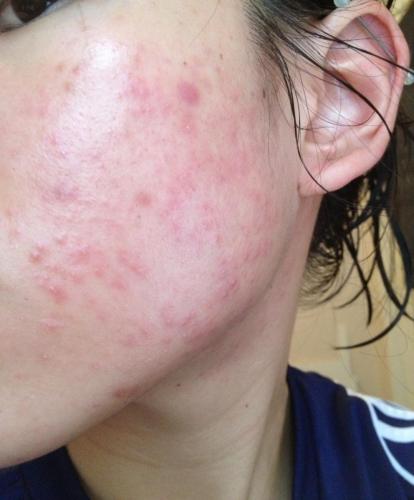 Day 5 AM After shower
Yeah, so basically I look atrocious. Thank God for really expensive full coverage makeup (I really recommend the brand CoverFx).
Okay, I have to mention one thing that is a major plus. There was a soon-to-be gigantic zit a few days ago on my left cheek, but it dramatically decreased in size (probably due to the lack of space it had to grow).
My face looks like a Risk board game (red is winning).
Also thanks to Fadedjay for giving me information about what I'm currently going through! I was seriously about to superglue a mask on my face...