Broke out with a million little zits!!! UGHHHhhh Last night my skin felt a little warm and funny, so I knew something was up, but WTF!
It's quite bizarre because my main acne problem has always been gigantic zits, not really the small ones.
I'm hoping to God they go away soon because my skin has NEVER looked this bad.
(I'm almost embarrassed to put these pictures up... If anyone is actually reading this thing, let me know. I'm about to put the setting on private)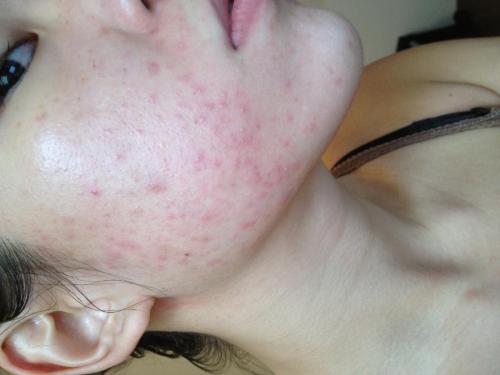 Day 4 After shower Afternoon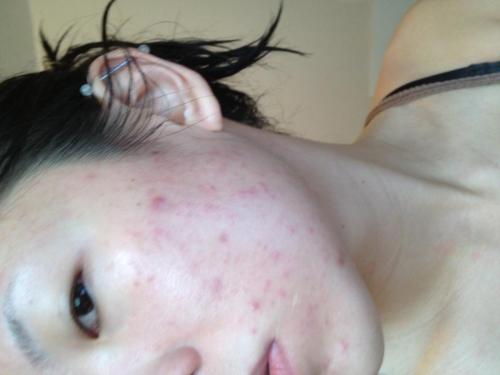 Day 4 After shower Afternoon