Day 1... Well, Maybe Day 2.
---
I realized I don't really like writing blogs. I actually don't mind anymore, but I would much rather post a lot of pictures.
Therefore, I will be making this my acne picture blog!
A little about me:
I am 24, asian, and have had mild-moderate acne since I was around the age of 13. The type of acne I get the most often are the really stubborn, gigantic ones that take about a month to disappear. Yesterday, I finally went to a dermatologist for the first time in my life because I had a pretty bad breakout and seriously, I'm almost 25! I shouldn't have to deal with acne in my mid-20's. I need to get this "situation" under control. I'm 90% sure I started to breakout due to stress. I recently finished college and I'm currently looking for a job (which is SOOO STRESSFUL!!). I've been working on my résumé and job hunting non-stop for about two months now and it's been quite fruitless. I guess the reason why I decided to start blogging about this experience is because blogging looks good on résumés and why the hell not?
The dermatologist prescribed me: Ziana (clindamycin phosphate 1.2% and tretinoin 0.025%) Gel, Monodox (Doxycycline Monohydr) 100mg, and Clindamycin Phosphate Topical Solution USP 1% (Pledgets).
Routine Dermatologist gave me:
Take one Doxycycline 100mg in the A.M. after eating, one Clindamycin Phosphate Topical Solution USP 1% wipe in the afternoon when skin starts feeling oily, and a pea sized amount of Ziana all over infected areas before I sleep.
The face washes and moisturizer I use are the Cetaphil brand and I exfoliate with CVS's self-foaming facial pads.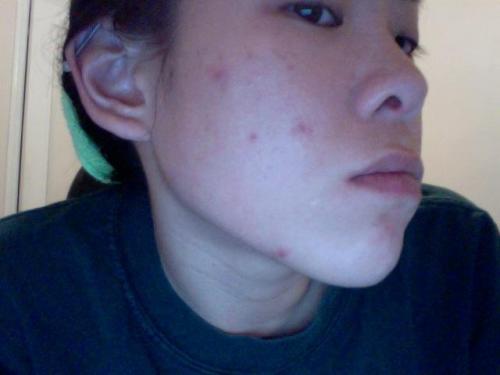 Day1 PM after shower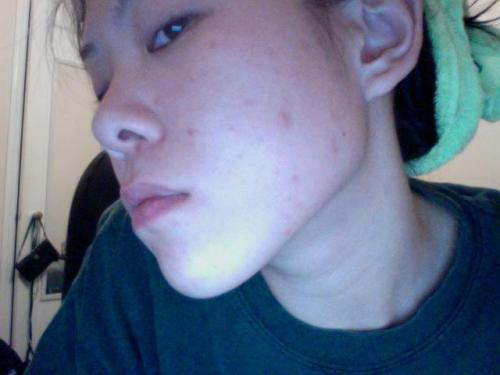 Day1 PM after shower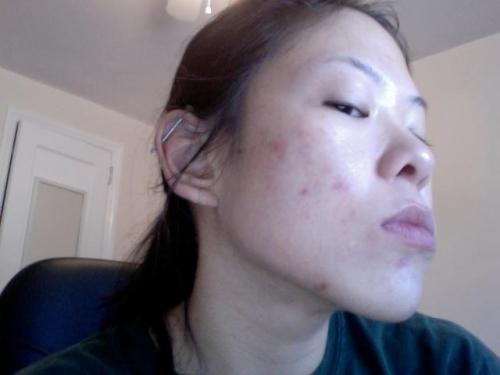 Day2 AM after washing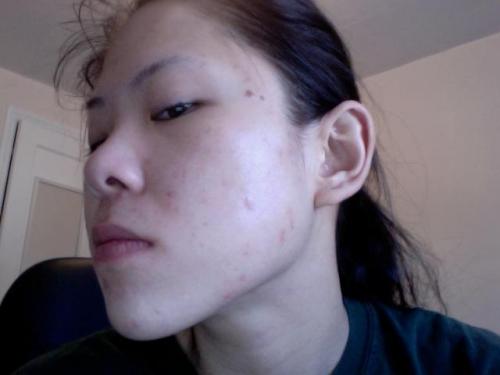 Day2 AM after washing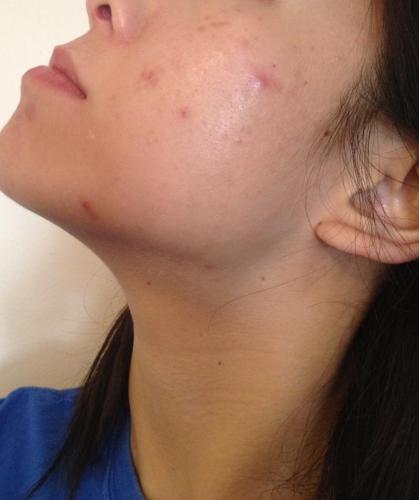 Day 2 hqpic