Halfway There..hopefully!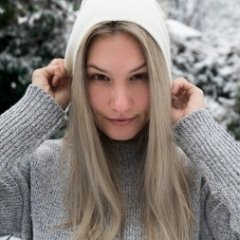 I am a month and a half into restarting my birth control. Last time it took 3 months to get things under control so I just half a little ways left to go! My face was doing ok..I had a stubborn pimple on my left cheek (extremely common breakout place). Now that's healing but yesterday I broke out in about three more pimples all on the right side of my face. A small cluster on my chin, one whitehead near my mouth, a big red one on my nose (hello rudolf!), and a small one on my right cheek. Not horrible. I'm handling it well.
I've been taking DIM and maca supplements for hormonal imbalance (I've been off it about a week cuz I ran out and my mood has definitely been more sporadic). So I'll start on those again today and I'll also start apple cider vinegar pills (which showed good results after a months use in the past, as well as St. John's wort, which hopefully will help my mild depression. I'm using aspirin masks every few days and still using my 15% salicylic acid cleanser and I've started using my clarisonic once again. It made me breakout before but it also made my skin give off a little glow and helped redness. So I'm trying to be gentle with it. I know the clarisonic caused my nose pimple but I'm not sure if it caused my other pimples or if that's just hormones. Hard to tell.
But the cleanser with the clarisonic plus the aspirin mask makes my skin softer than ever!! And that cleanser kept my skin very soft to begin with.
Here's my regimen so far:
Morning:
-rinse face with water
-take DIM
-take apple cider vinegar
-take maca
-take St. John's wort
Evening:
-take off makeup with ponds cleansing wipes
-wash with sal acid cleanser w/ clarisonic
-(when needed, aspirin mask)
-take DIM
-take apple cider vinegar
-take maca
-take St. John's wort
So not that difficult! I know I'm gonna have to wait about another month for more consistently clear skin. And! Once my skin does clear I'm going to start on a hyperpigmentation regimen.
By summer, I'm hoping to have clear skin and a new job. What could be better?!