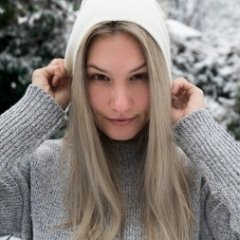 After the yogurt/lemon mask last night (kept on for 20-30 minutes) the redness in my face went down significantly. Love that mask! For anyone who wants to know, I used 0% fat Greek yogurt. The redness has not come back this morning and I feel the pimples have become smaller although that could be just be the lack of redness.
Started my diet this morning and had a very satisfying breakfast of grapefruit and toast with peanut butter. With breakfast I took one maca capsule and one DIM capsule then went to work. At work I experienced slight diarrhea (sorry, tmi?) so I'm not sure what that was caused by. But that was just once and I've felt perfect since then.
Just finished my lunch of toast with tuna and tea and feel full and satisfied. So far, after two meals lol, this is the best diet ever. So yummy.
I have been feeling happier the past few days and I'm wondering if the maca has anything to do with it? I also experienced a slight increase of libido this weekend which is great because that's one of my hormonal imbalance symptoms.
So this post wasn't all about my skin, but it is about my health which is the big picture here.
I'll try to keep updated.