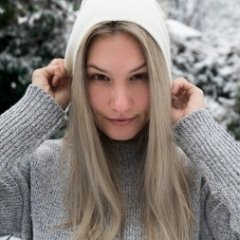 Here comes breakout number two. It's all around my nose..not many, just two or three. But man are they red! I haaaate them but its part of the process.
Taking maca capsules 3x a day, as well as drinking lemon juice at night. The only difference it MAY be making is I've noticed my finger nails are much whiter..or so it seems. But for my face, it seems to be doing zip. I'll keep it up for now though.
I bought maca powder to put in smoothies today as well as DIM to take 2x daily. All part of the hormonal balancing routine.
Washing with 15% sal acid cleanser which seems to do more for me than anything else has though that's not saying too much.
Oh I also started my period today so these breakouts definitely seem hormone related (duh).
I want to get some apple cider vinegar tablets as well because I believe those helped quite well with cysts and oily skin after a months use.
Right now I've got a lemon/yogurt mask on to help with the bright redness. Yogurt tends to be a miracle when those nastys are big and red.
It may be worth while to note that tomorrow I'm starting the "military diet ". It's a three day diet and I'm not sure if its technically a cleanse but you lose water weight fast so I'd say that's pretty cleansing. If it makes a difference in my skin, which I doubt, I'll let y'all know.