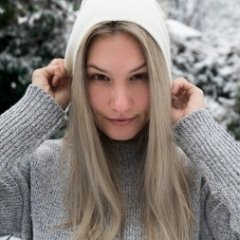 The breakouts around my mouth have fully healed and I busted finished week 3 on ortho tri cyclen. For the past week I have also been drinking a cup of cold water with juice from half a lemon every night before bed. Not only is that great for your overall health, the reviews related to clearing acne are fantastic. I haven't noticed a definite lemon-related change although my complexion has definitely improved the past week. Hard to know if its the BC or the lemon or just natural healing. My face has reduced in oiliness significantly and the blotchiness is 80% improved (as in almost back to how it was). Skin is a bit bumpy with clogged pores and I only have three pimples on my face..two of which just formed from this morning. Both those are near my nose..a common breakout spot for me without BC. Hard to tell if they'll turn into whiteheads or not. We shall see!
I've also been taking my maca pills but I haven't been very good about remembering them. I take at least two a day.
I've decided I'm going to start attacking my hormonal balance naturally. I'm going to keep taking maca pills as well as buy the powder to put in daily smoothies. I'm also going to take DIM which has amazing reviews when it comes to balancing hormones. And it was once very popular here on acne.org. I will also take apple cider vinegar supplements as I hate the taste. I've had pretty good success with them in the past (reduced inflamed acne and oiliness).
I really need encouragement here as I'm so bad about keeping up with a supplemental regimen. But these darn hormones are affecting more than just my complexion. I want to be balanced. And truly healed.