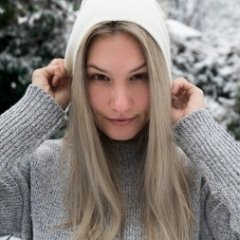 My breakout around my mouth is definitely drying up more and more each day. However, my complexion has just turned blotchy (even where I had no breakouts) and red. I've also got a breakout in my forehead coming to the surface. Foreheads usually clear for me so I know it's due to the BC. Overall my complexion has taken a major turn for the worse this past month but I'm on the road to recovery (sort of, if you can call being clear through artificial hormones recovering). It does scare me that BC is the only thing keeping my skin balanced. At the same time, it's a relief to finally know my acne is NOT caused by bad hygiene, it will NEVER be cured with topical products. It's good to know it IS a hormone issue. This makes my battle much easier.
Going out with a bunch of perfect, pore less skinned friends tonight with my perfect, pore less skinned husband. It'll be fun, but I hate the insecurity.
On the up side, I re-decorated my bathroom today

it has a seaside theme with lovely oceanic colors, complete with a little sand and beach-scented candles. I quite like it and spent a good amount if time just looking at it all

gotta find the pleasure of every day, what was your pleasure today?