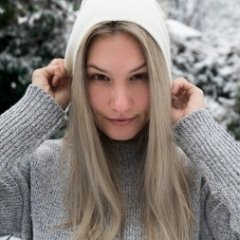 Well folks, I'm back after nearly 5 months. To answer your question, yes, my routine of daily Trinessa (Birth control) plus 20% sal. acid cleanser plus grapeseed oil as a moisturizer plus Tazorac at night kept me clear. I would ONLY get a small breakout if I went a few days without cleansing or using the Taz.
Well.....I forgot my BC for a few days and just decided, to heck with it, I'm just not going to take it this month. WHY I decided that I have NO IDEA. Well, my skin was fine until about the third or fourth week off of it and BAM! I got three zits. My normal kind. The cystic kind. In a place I haven't had a single clogged pore or zit in months. I knew, immediately, it was because of the lack of birth control. And wouldn't you know it, those zits left huge red marks, just like good ol' times.
So, I frantically got back on BC, this time trying out the brand name Ortho Tri Cyclen rather than generic Trinessa because I've always heard the real thing is better. Well...it's been a little over a week on that and dang. Break. Out. Cue depression.
Seriously, I have close to 10 or so pimples now on my face. Inflammed, nasty whiteheads and cysts. All around my mouth so I know it's the birth control messing around with my hormones. I had hoped I could skip the initial breakout thing since I'd only been off it a month. No way, jose.
I also have been washing with emu oil and grapeseed oil, hoping it would give me the gorgeous glow of the OCM without the terrible, awful rash of the OCM (apparently, castor oil and I don't get along. See previous posts).
And yeah, I think it's kinda nice washing with the oils. I don't believe they've irritated me at all or caused any breakouts. But, with this current hormonal breakout on the loose, I feel I need to get back to my sal acid cleanser. I want something stronger to maybe help lessen the damage here.
It's hard to think it's going to take another 3 months to get my skin back in control. That's seriously depressing to me. But, I got off my regimen. I got comfortable.
I also haven't used Taz for over a month now (mostly because I ran out and haven't made a derm appointment to get a refill), but I don't think that has played much of a part. I really think it's the birth control that makes or breaks my face. I'm not surprised. All acne is hormonal.
I'm soooo tempted to dive into a chest of natural hormone therapy things but I don't want it to interfere with the work of the BC. So, I'm gonna try to ride this out. But, as you all know better than anyone, it is soooo terrible to deal with. So so hard. There's nothing I hate more than acne. There's nothing I hate more about turning 23 is knowing I'm a freakin adult with freakin acne. That's so hard.
Anyways, just gonna keep updating for my own personal sake. Progress tracking and all that.