About 2 And A Half Weeks After....

Okay! So it's been almost 2 and a half weeks since I took my last pill, and I'm sooo relieved to be finished! My face is still as clear as it was when I was on it (I'm still waiting for the redness to go away though... might have to call the derm if it doesn't clear up soon) and I must say it's terrifying to think I might break out again (although I'm trying not to think that way). I'm still doing everything the same... wash with moisturizing CeraVe in the morning and at night, the only thing different is I don't use the heavy CeraVe cream anymore, I just use Cetaphil, which is fine. My face is def not dry anymore, and my lips aren't either! I don't even need to use any kind of lip stuff (woohoo!). I pretty much feel back to normal, except for my lower back and my joints. My joints are still really stiff, esp my achillies tendons in the morning/when I've sat or layed still for a long period of time. My lower back is still pretty meh too and I can't wait until I feel totally normal again. Anyway, the last week was probably the worst for me, but of course now that it's over I'm glad I stuck it out and I'd say it was more than worth it. Here's some pics I took this morning: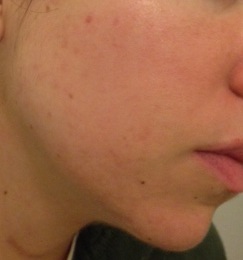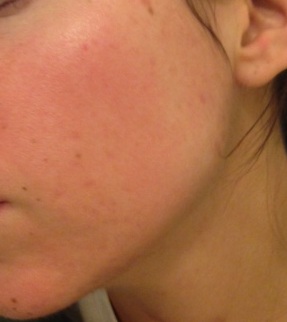 Just wanted to add some BEFORE pics I found on my computer... I honestly thought I hadn't taken any when it was "bad" but I guess I did. Looking at these, and looking how my skin is today... I would say Accutane was 100,000% worth it (well... if it lasts lol).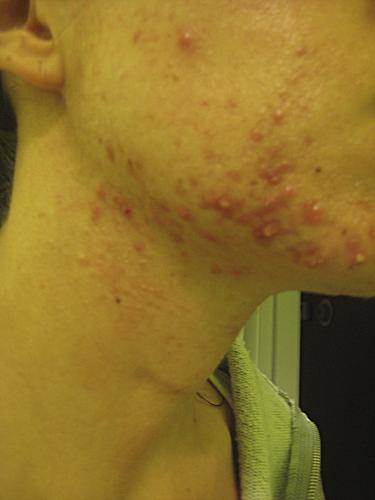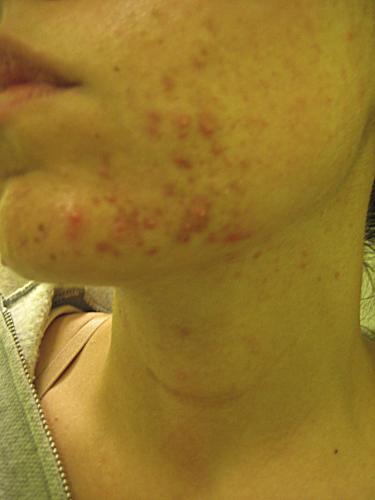 Pretty awful right? Accutane was NOT by any means "easy". But if you're depressed and miserable about your skin, then it is worth a try. I am so happy... I finally feel "normal" again. Someone today even commented on how "pretty" they think I am. My first thought? "I know I wouldn't have gotten that compliment 7 months ago..." So YAY to clear skin... and to not forgetting how awful it was before :-P