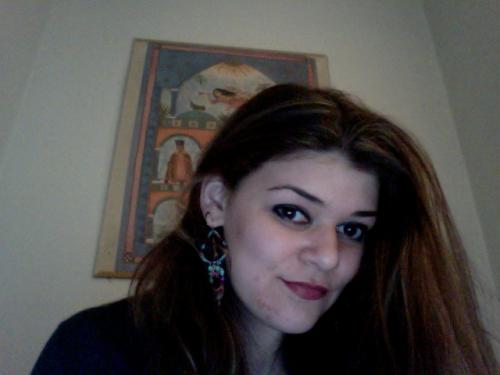 So, today, I finally was able to pick up my Accutane prescription from the pharmacy.
As I sit here at my desk, neglecting a paper I have due in a few hours, I'm looking at the blister pill packs in my hand, and contemplating what this is going to mean.
Starting Accutane is going to mean
No drinking.
No partying.
More soreness.
Infinitely more dry.
Chance for my depression to come back.
And a plethora of other [potentially] negative effects.
But then I decided to break it down. No drinking? Really? I'm concerned about that one? Having been on TB profylaxis AND anti-malaria medication, that should be a breeze. I wasn't able to drink on those either. As for no more drinking and no more partying...I'll save money and lose weight. Both scores.
Yeah, I'll be sore and I'll be dry. But it's going to be so worth it. I've been waiting for this for ten years. It's been a really long teenage time, what with the acne beards, and the horrid massive cysts all over my face. I tried everything - every topical you can think of (prescription or not), Clinque three step, egg whites slathered onto my face, aspirin crushed up and rubbed into my skin, ProActiv (on which I had such a terrible allergic reaction, I couldn't smile. Every time I smiled or made any motion with my face, my skin would crack and bleed. I looked like a lizard), antibiotics, birth control pills, testosterone blockers. You name it, I've done it.
And so I sit here, at my desk, waiting for the right moment to come along for me to start this medication. Now?
Now?
Now.