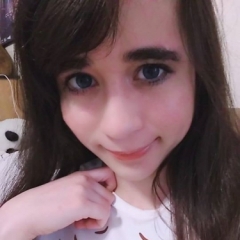 Hey ya'll! sorry I haven't updated in 7 weeks, I have been busy with school and stuff. Now who wants to hear the good news?.....
lol.
I do, has anyone heard any good news about my face yet?
I am still waiting patiently for that wonderful morning where I wake up to clear skin, I am unsure if I'm doing something wrong, it's been like 2 months and I still see no positive results *cries* my face itches like hell, I don't know if I am putting on to much, It doesn't seem like I am..pea size right? *itches face once more* maybe that's to much? my face feels a bit smoother (still has bumps here and there) but if you look at it, it's appears to be the same as I started, just smoother and itchy and peely.
I am going to continue using it though, still to soon to see actual improvement, also the fact that the tube of Tazorac cost like 800 dollars without insurance I paid 60$...still to much, so i'm not wasting it. I have basically given up on all hope of social interactions, I hate make-up, it makes me look worse....so I never fix myself anymore, I've given up on looking normal. *cries* I'm not going to promise ASAP updates, I usually forget, so TTYL kids.