My Roaccutane Journey... Day 50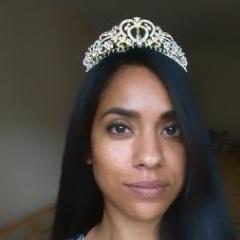 So my appointment went well!!
When I walked in there was a trainee derm in there waiting for me with my derm, from my first appointment I had two other derms walk in and check out my gross face, which made me feel very uncomfortable. They didn't ask me if I was comfortable with people popping in during my appointment so I thought this time I will bring it up. As soon as I was introduced to the trainee derm I expressed my feelings and she left. Which made me feel comfortable.
I discussed all of my concerns with the derm:
styes

eye pus

light sensitivity

headaches

migraines

internal pain

cysts

She said that the above was all normal, then she checked through my bloods and said everything was good my cholesterol level was 48 before roaccutane and the second bloods were 50. The liver results were good, so no more blood tests. Yay!! Still have to have the pregnancy tests though.
As my skin hasn't progressed to where she expected I'll be on Roaccutane for six months instead of four at 40mg once a day. I don't mind as I'm feeling good about skin, its amazing how much time I wasted feeling shit about the oil and spots. I do have cysts and more of them than I would like but hey ho, my skin is healing all the gross under the skin spots have gone.
I'm having a laporoscopy in two weeks so I'm worried about healing time, but I was told to just keep the stitches clean and dry.
I've walked away from my appointment happy, my derm addressed all of my concerns.