My Roaccutane Journey... Day 49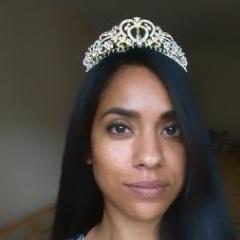 My current side effects...
Dry Lips

Stys in both eyes

Pus in both eyes

big, deep painful cysts

headaches

general all over dry skin

light sensitivity

Cons so far...
I'm not liking the dry peelng lips, headaches. I noticed I've been getting pissed off very easily and dropping lots of F bombs. I've been super horny and also super not horny, if that makes sense lol. I'm usually in the middle.

. I've had a lot more migraines than I'm used to.

. I've been feeling some internal pain, might be my liver or kidneys. I'm still getting big cysts, which I didn't get so much before raccutane.
Pros so far...
I have dry skin and no BIG FAT PORES!!! YAY. As you can tell, I'm loving it. lol. All the horrid under the skin spots that were all over my face have gone!!

. My skin all over my face feels very soft and smooth. Like I've had a chemical peel, but without having to deal with the seeping skin.
How I feel at the moment...
I have my derm appointment tomorrow, which I'm conflicted about. On the one hand I'm looking forward to it, on the other hand not so much...
I'm scared that my derm will take me off the Roaccutane, this is just based on my gut feeling. The internal pain and the two blood tests I've had are factors, but as I haven't seen the blood results and I don't know the cause of the internal pain. We'll see what happens tomorrow.
I feel that the roaccutane is slowing down and my body has adjusted to it. Maybe the derm will increase my dosage, again I don't know and will have to wait.
I've been naughty and haven't been drinking enough water, which may be why I'm getting internal pain. I'm going to up my water in-take.
I'm seeing my derm two weeks earlier than the stated two months as I have a laporoscopy scheduled for the 7 of novemeber, so I'm not available for the derm. I am concerned about the healing time of the procedure due to the roaccutane, will discuss it with the derm.
I'm going to discuss all the above with my derm tomorrow. Lets hope I come home a happy bunny.