Hello everyone, I'm new (: I have been researching and reading up about the Regimen and I feel very Hopeful about it working, I'm going to attach a Before pictures of day one... I have literally tried EVERYTHING to get rid of my acne, Heres my story
I started getting Acne around 14-15ish... It was on my forehead and stayed in just that area for quite awhile,
Then I started to get some here and there around my chin, Then Breakouts on my Chin, and Chest and Back
I went to a dermatologist and She prescribed tretinoin cream,
It Dried out my face but Did not work,
Then I was prescribed Doxycycline
And I didnt really see a change except I got Funky Side effects and Had to go off it,
after awhile Breakouts started appearing on my cheek, and my chin and forehead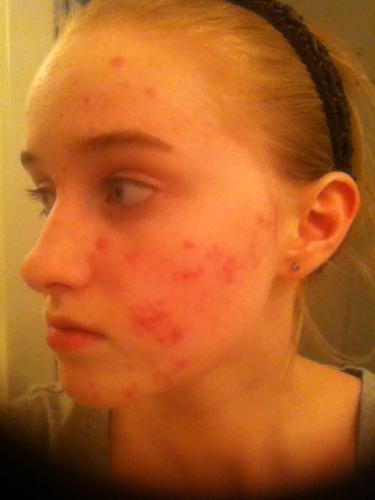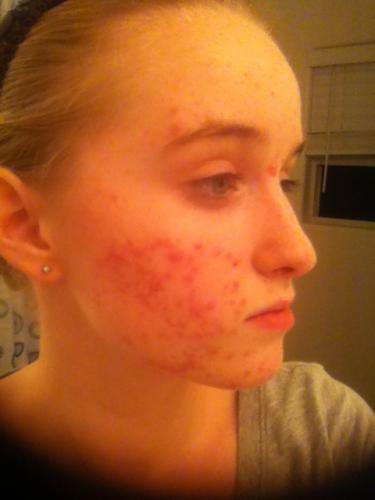 had cleared,
I tried Natural remedies Like Coconut Oil, Yogurt Masks, washing my face more..
I DO NOT pop my Zits unless they are pretty bad, I tried Steaming my face, using Epsom Salt,
None of these really worked,
.I had my breakouts under control until a few months ago When I started using Revlon Colorstay Foundation... Within a week My face was SO BAD, Acne Everywhere and I still cannot get my face back under control, Its a wreck...
Im really Hoping the Regimen will work for me, Ive read and watched a ton success stories and I hope I will join them!
Wish me Luck ~