If You Have Severe Cystic Acne And Are Not On Accutane Read This!requires Rx Drugs

<--------this is my face today. No make-up! Two years after I began my regimen.I went from Pizza face to clear skin in just two long years lmao....!
My regimen is:
Step A. Wash face with dial antibacterial soap. Dry face with soft clean towel.
Step B. Apply pea size amounts of topical clindamycin and topical tretinoin. Wait three hours.
Step C. Wash face with dial antibacterial soap. Pat face with dry clean towel.
Step.D Apply Benzaclin. Wait three hours.Wash face with antibacterial soap or purpose gentle face cleanser,
Step E. Re-apply pea size amount of topical clindamycin and topical tretinoin. Wait three and half hours. Wash face with purpose gentle face cleanser. Use purpose gentle face cleanser if your skin is very dry.
Step F. Re-apply benzaclin. Wait three hours. Wash face with gentle purpose cleanser or OXY10 face wash. (I use OXY 10% Benzoyl peroxide face wash mixed with antibacterial dial, lather on my face, massage lather into my face and rinse with luke warm water.)
Step G.Re-apply topical clindamycin and sleep. Good night!
Antibiotics
6:00AM take 1,000mg Amoxicillin or cephalexin I switch up every other month to confuse the P.Acnes bacterium
12:30pm take 500mg Amoxicillin or cephalexin
*NOTE- anytime you use a benzoyl peroxide product, it can make your skin dry. When you wash your face be sure to exfoliate..there should be alot of dry skin coming off on your hands. Also try an oil free moisturizer such as cetaphil oil control spf 30. before my regimen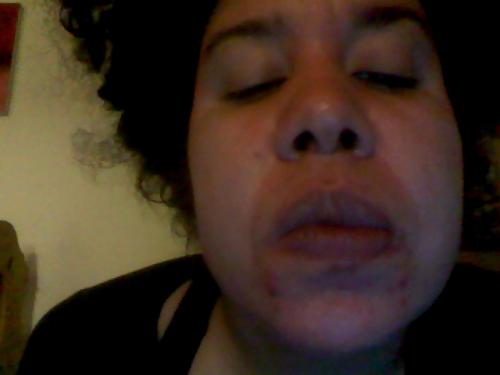 <-----before I began benzaclin
Look at my chin, very pimply...photo is From Early January..1yr and six months into my regimen. Took two full years before my face was clear!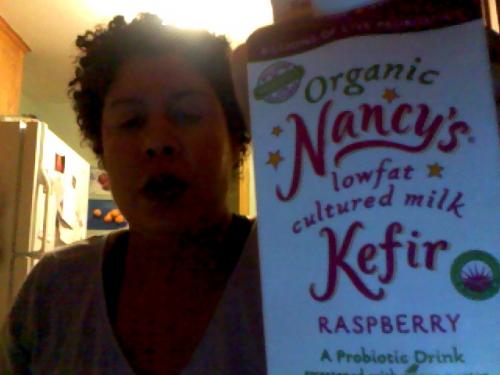 <-----Probiotic drink helps my digestive system stay balanced. Yummy! Kefir can be found at most natural food stores like coops. I am a member of a coop in Minneapolis, where I'm from. Kefir comes in many flavors including peach, blueberry and strawberry or plain.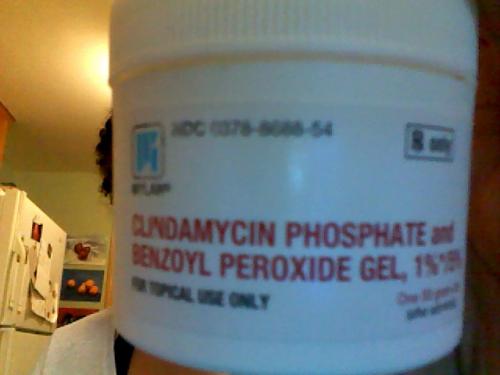 <-----benzaclin generic. It is 1%topical clindamycin mixed with 5%benzoyl peroxide.
It is kept best in the fridge. When you first start using it your face becomes uncomfortably dry and flaky. It is important to stick with it though. After two months, the irritation subsides. The skin also peels alot which is good. The dead skin cells are sloughing off revealing a bright and smooth face. Use benzaclin twice a day even though it is irritating to the skin. Once your face adjusts to the medication, it wont feel uncomfortable anymore. There is no "Initial Breakout" with this medication. The moment it touches your face it prevents new pimples. Never add oil of any kind to the dermis. Use oil free moisturizer after washing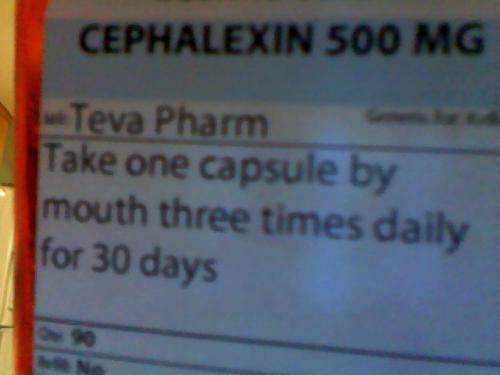 <-----Cephalexin is a hardcore anti-biotic with no side effects at large doses.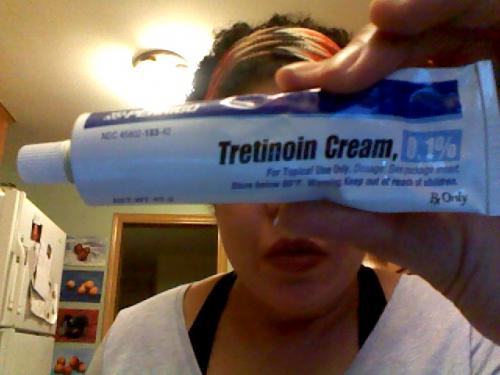 <.......Topical Tretinoin aka Retin-A cream. Works like a charm.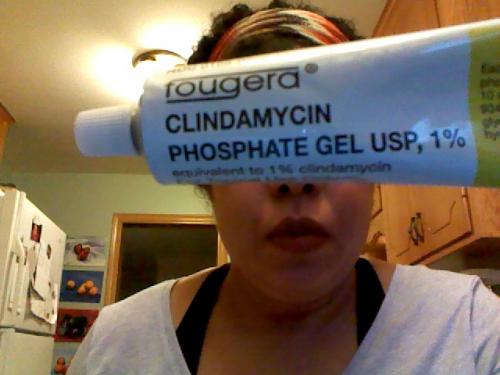 <------Topical antibiotic; great for preventing small pore infections aka whiteheads.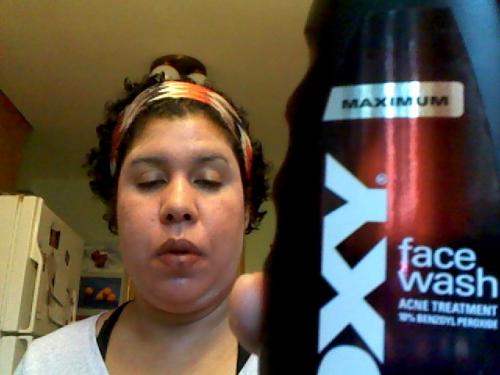 <.........OXY 10% benzoyl peroxide face wash makes my skin brighter and clearer. Of course it is a tough acne fighter and the bacteria, P. acnes never become immune to it!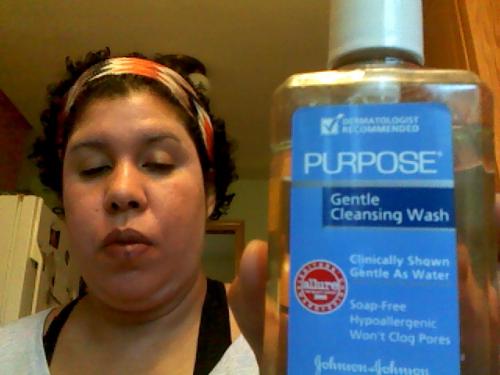 <-------Purpose gentle face cleanser is great for someone that uses benzoyl peroxide. It lathers up rich and smooth, glides over the contours of your face and rinses clean!