My Roaccutane Journey... Day 26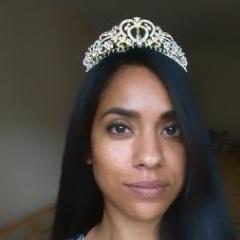 Day 26
I haven't posted in a while, due to life getting in the way. lol
My side affects so far are...
Dry skin on my face, so much that my cheeks feel dry and need moisturising 3x a day. Dry hands.
My lips are super dry and peel like crazy. Constant application of lip balm isn't really helping.
Flaky and itchy scalp!
Dry eyes.
Dry skin on my arms, have flakes of skin. Not a hot look!
I feel lethargic during the day and at night I'm finding it hard to sleep. lol, I've found using ear plugs help me sleep. ( My house isn't noisy).
I have an amazing amount of cysts on my right cheek and neck and chest (stopped counting them), they are itchy and I do pop them! Popping them stops the itchy sensation and they seem to disappear quicker. But as I have darker skin I have massive scars left over.

. Which take ages to heal and I am left with huge scabs that take ages to fall off. Also after popping, there is a lot of blood.
As it hasn't even been a month yet I am still monitoring what is happening. The main thing is that the oil on my face has disappeared and the all over under the skin spots that I have are becoming flatter.
I have to go to the hospital this Tuesday to get my urine and blood test done. So that I can get next months supply of tablets. As I'm getting this on the NHS I get 2 months prescription but I have to get the tests done before I get the next months supply.
I have my Derm appointment on the 24th of October, the Derm told me I would see her every 2 months. I'm looking forward to seeing her and relating my experiences so far...
Feel free to ask questions and add suggestions.