Day 32 With New Treatment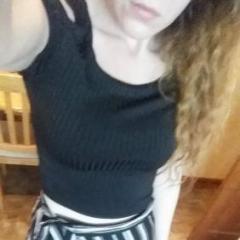 I wanted to update my wee blog, its been a while! I have been busy recently with starting college and going on holiday. I went to Aviemore for a week just there, Aviemore is a place further up North in Scotland, it is freezing as you can imagine. It was good though, I enjoyed it.
College is going well too, it is ALOT to take in though.
As for my acne, well I still have my good days and bad days. My routine is the EXACT same routine as it is in my previous blog entry, however I only wash my face once a day. This is a new thing as of the past few days just to see if it will have an effect. Im still using the azelaic acid cream, I am fidning that my spots arent as red as they were, they are still there though. (i will get pictures up soon - just hate taking photos of myself)
I dyed my hair the other day, it was a home dye and I got some on my forehead so I had to scrub it off and I don't think I helped matters with my skin, I hope that is why I seem to have alot more red-ness on my head.
Today I am actually feeling a bit down, I went out last night to a hen night and was drinking obviously, I also wore some make-up. I didn't get to sleep until 2am. Today though my face seems worse than it was yesterday which really sucks, I just wish it clears up, Im getting fed up.
In terms of diet, I have tried to cut down on carbs..well bread really, I used to eat bread constantly - breakfast, lunch and dinner, yea seriously - so I have been switching to different things like noodles or pitta breads or crackers like ryvita and things. Also, for a long time I was using Alpro Soya products as dairy substitutes and well I have realised that the indegestion I was experiencing was because of the Soya, like totally, I have cut it out completely the past week and already my digestion system is feeling better. Im not bloated anymore or have bad gas. Does this mean I am or was perhaps intolerant to soy? The thing is I have started drinking cows milk again, I really struggled with the guilt I felt after having it spradically in my tea, so I made a decision to introduce it again into my diet, but I only drink it with one cup of tea a day. I do not consume any other dairy products only this 80ml of cows milk daily, we will see how it goes.
I eat generally pretty healthy anyway, vegetables with meals, reasonable snacks...I do know how to eat well.
Recently I also read up on how the body purges impurities through the skin as opposed to faeces. I still need to read more about it but I have learned that the colon is an important thing in the body and it is beneficial to have a healthy colon and have healthy digestion. There is this clay called Bentonite Clay and I have read that people who have internally digested this have had the benefit of clear skin as well due to the fact it purifies you from the inside...kind of like a cleanse? Well Im going to try it. I am wondering if this might actually help, it seems to make sense when you think of acne as a sign of improper digestion and stuff. Il keep this updated more.