My Roaccutane Journey... Day 17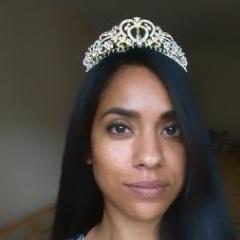 So day 17...
Today was fun, I had another photo shoot with my friend the budding photographer. I would have normally had to blot my face about 3 times by 11am, I didn't have to do that at all. NO BLOTTING SKIN AT ALL TODAY!! Yay
Lets get back to my skin...
The initial breakout is really hitting me hard. I have about 20 cysts, that are painful and red. O what fun, but saying that as I had a photo shoot so I wore makeup for the first time in 17 days and covered just my spots, and used finishing powder just on my cheeks. The cysts are mainly on my cheek and chin area, but I do have 3 on my chest.

(
I did notice yesterday that I had hair growth half way down my forehead!! WTF. Well anyway I couldn't honestly say the hair growth is from Roaccutane or not, but I think it is. I plucked out those stray hairs.
Lips are still sore, over the past week I have bought lots of different lip balms. I used plain vaseline during week 1, have since bought Blistex Medplus, Rose & Almond Oil Vaseline, Nivea Sun Protect SPF30 and lastly Palmer's Cocoa Butter Moisturising Lip Balm, Vitamin E & SPF15. I'm using the last 2 they seem to working better to keep my lips from feeling too dry. My lips are still tingly and peel.
Overall I feel good and the oil staying away has really helped me feel good about my skin. I do still have the under the skin spots all over my face, but they are getting flatter as the days go by. I am still picking and touching my face, I really don't know how to stop.

(
I guess that I have to come to terms with the fact that POPPING A PILL IS NOT A QUICK FIX! It will take time and I have to be patient...