Starting The Regimen Again - Day 7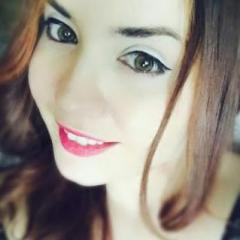 Entry posted by Oceanic ·
303 views
Yay, I finished one week on the regimen. Hopefully, it will not be too many more weeks before my skin clears. But, I don't want to jinx anything.
So, my skin is starting to calm down. I think it is from a combination of my hormones settling down and starting the regimen. Most of the active acne I had is drying up and is on its way to healing. I do have this rather large pimple on my chin. I can't say how long it's been there or if it just came up. I also have this strange, hard, flesh-colored bump where my eyebrow connects with my nose, I'm scared if it is a cyst (haven't had one of those in a while). I will try icing it. But, honestly, my skin feels better and the itchiness is decreasing gradually. I am experiencing skin flakiness around my mouth, but I was expecting this. I hope my skin will adjust soon. It has only been a week so far. Later on, I may try adding in AHA cream. I would use walgreens AHA at night and it really helped smooth everything out. But, of course, I am going to wait on it.
Diet is healthy as usual, still drinking green smoothies religiously. It is mostly low GL, only thing I am concerned about are the occasional raisins. I don't eat too much though and I try and eat them close to my other meals. It's sad that I find myself worrying about raisins! In comparison to what most people my age eat today..
Overall, I feel a little more in control because I think I am on the right track. Us acne sufferers know too well how it feels to not be able to control something so emotionally taxing. It's a horrible feeling and can lead to desperation, reclusion, depression and so on.