Second Month, Third Week On Trinessa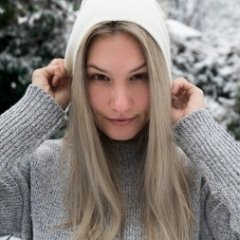 The breakout continues. I've only been on Trinessa birth control (generic of Ortho tri cyclen) for 7 weeks, one week short of two months, and I think I see a pattern of breaking out the week before my period. It's not HORRIBLE, two little whiteheads on my upper cheekbone, one clogged pore near my nose on the right side, a trail of three small pimples on my ride side as well, and two big ones under my nose, above my lip, which I NEVER breakout there. Those two are the biggest, reddest and most painful so they are definitely odd ball pimples. The others are small and hardly noticable but I notice them. Other than that, my forehead has cleared up perfectly (I usually have some small clogged pores that don't bother me, but I've noticed that I don't even have those anymore). It is all healing and I'm at the end of the breakout so that's good. I'm just wondering if that is part of the initial breakout period or if I should switch to regular brand (Ortho tri cyclen). But I'm going to give it a few more months. I'm kinda hearing it takes at least 3 months at the norm to get acclimated. I am happy to know, at least, that these breakouts ARE hormonal. My breakouts have never followed a pattern before so its a relief to KNOW these breakouts are hormone related.
Any one else have success with birth control pills? How long did it take you to clear? From looking around, it took some people 6 months to see results, others were clear within the first month. I know, everyone's different so it's hard to get a true answer. But it's encouraging to hear, at least, that these pills could still clear me up

Happy Friday, beautiful world.