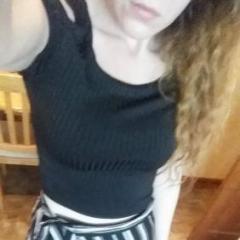 Hey so I thought I would actually start a little blog, I like to express myself through writing. The reason I have started today is because I have a new treatment cream - Azelaic Acid.
I went to my doctor a few weeks ago pretty down about my acne and she gave me a wee booklet to read over, it had a list of alot prescription treatments. A few I have tried and found that I either got impatient or they just did not work for me. For a long time I was using a topical gel called Adapalene? Im sure that's what it was called, I found that it worked particularly well, however I found that my skin got used to it and it stopped working as well as it had been. Although my period did come back this year and since then my skin has been getting worse so perhaps that was the culprit...
Anyway! So far I had actually stopped using shampoo, its been 3 weeks. I know, it sounds grosssss. But I think Im onto something. I wash my hair mostly everyday with water and I have used a T-Gel anti-dandruff shampoo twice during this time. But recently I have ordered shampoo from The BodyShop, this shampoo I have ordered does NOT contain Sodium Loryl Sulfate - which is actually an irritant for acne sufferers -- so I have read anyway! Il let ya know how I get on with that.
I have also given up milk and it's been a week. To say I miss it in my cups of tea is an understatement.
But onto the point. Okay so this Azelaic Acid cream I got today, well it is the first time putting it on so we will just see how it goes. So far my routine is:
Wash face with lukewarm water, barely touching face. Pat dry and leave to dry naturally.

Cleanse with Neutrogena - VisiblyClear Spot Stress Control, leave to dry.

Then this Azelaic Acid.

I dont have a mosturiser as of yet. However, what I found when putting on the Azelaic Acid was that it was hard to rub in effectively, perhaps because it is a cream?? And also when rubbing in, I had to stop rubbing it in as much as I found that my smaller hard whitehead pimples starting rubbing away :S It was like their heads were coming off....Im quite worried about how my face will look tomorrow. So far it looks as if this cream will be a night-time only thing though.