What I See In Front Of A Mirror, (My Acne Story)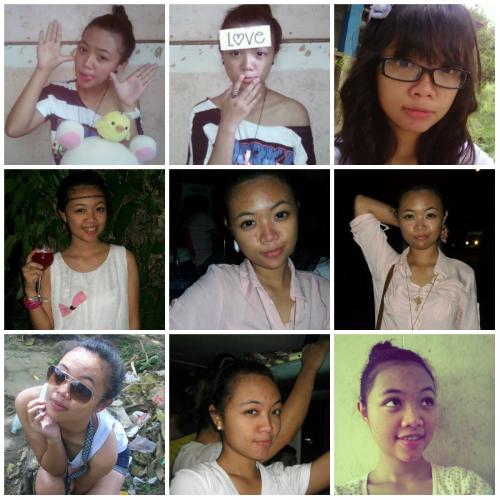 I got acnes back in high school. It was light back then and when I entered college it really plagued my skin. I'm now on my third year college and I do think this is, so far the worst skin I ever had. Im an asian, and it sucks because all of my friends have good skin, well except for my best friend back in highschool she have cystic acnes worst than mine but I don't know, it doesn't look bad on her, because she's really beautiful. Whenever I go out with my friends, It does make me feel bad having all these bad skin meeting new other people, and it did eventually held me out of my social life. I'm not beautiful and I have lots of acne, so if you could just imagine that. I don't even go out with my high school friends as if like I'm hiding on them because the first thing that they will notice in me, is that my acnes got extremely severe. I remembered doing some case study on one of our group mate's house and almost all his nephews already met us before, but the other one forgot my name, so the little boy asked me my name, saying "whats the name of that pimpled-girl?" and the other one said, "oh my, why do you have lots of pimples?" Its a very shameful situation. I do sometimes make fun on my acnes just to hide my shame around other people but a friend of mine took an advantage of it, and even stressed how her skin is good as she complains and shows how worried she was for a very extremely small single pimple. I'm on acceptance but some situations doesn't help me conquer and save me, some self-esteem one example of it is that I'm a nursing student, and we get to study integumentary system on class (skin) and its problems, and I will surely feel that almost all my classmates would be looking at me during the discussion, just because of my very awesome pimples.
My acnes started when I used ponds facial wash, I got so many breakouts and from then on, it just started to get worst. I used eskinol, a brand name for a toner where I put dissolved clindamycin (an antibiotic) on it, it worked but not too long. I tried almost everything tomatoes, tretinoin hydroquinone which also treated my skin for a few weeks but it is not suitable for those who have their schooling because it really peels the skin that it looks like you have some tissue necrosis, but the effects did not take long also. I dont drink lots of water, and my diet might be a contributor but i do like drinking green tea. I got good hygiene routines compared to my sisters, I take a bath twice a day and washes my face at the same time, while my sisters are so lazy to clean up at night but then they have good skin. I was so frustrated, and I dont know what to do, so i decided to give up. Now, Im just using avon true porefection together with celeteque moisturizer and a toothpaste, but learning from Mr. Daniel Kern I am now using those products on great gentleness avoiding more irritation and I stopped using facial wash that has some microbeads on it.
I even refrained from looking on mirrors, because it is some sort of gross looking because of the dark spots it left on my face. I have a super duper oily skin. ughh. I only wear face powder, I seldom used make-up. My only shot against bullying is to have beautiful skin, but guess what I don't have any of those. Sorry, but here in my country it doesn't matter if your not that beautiful, what matters most is your skin. I'm cursed! Its been years since I've been into a relationship and its another thing that hurts my self-efficacy. I was trying to get back with my ex, because its my fault why we broke up but I cant do it having this on my face. I cant attract boys on the same age as mine, I only attract more pimples on my face. Some people told me, " Hey your beautiful but the pimples on your face doesn't help you have other people see your beauty." I do sometimes cry because it seems like this pimples would be with me forever. I even prayed for God's mercy, but just for positive thinking, maybe God gave me this to keep myself humble that I am not to boast beauty because some says that I'm appealing rather than being beautiful. I don't know, there's just so many criticisms and opinions. So for those who have survived acnes and bad skin, I'm happy for you really! It is not a joke having a bad skin. It is mentally disturbing. It can also be a great hindrance, a school here in the Philippines called Manila Doctors don't accept nursing student with lots of pimples, a girl with a beautiful voice could not make her band into a bar because of her pimples, an aspiring flight attendant did not make it to the screening test because of her pimples. Kudos for Mr. Daniel Kern for building an online community for acne sufferers, where they can express their struggles without being bullied. One thing I learned from nursing that I'm applying now, joining organizations that experiences the same as your problem would help you, and be true to yourself when you need support and help. See some of my pictures before, that was the time when I have less and moderate pimples, I'm sorry I but don't have yet some of my recent picture that shows how severe my acne is.