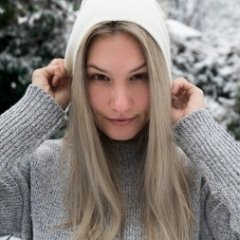 So tonight was my very first night taking my very first birth control pill. Im taking it, ultimately, because I am getting married in October. But I also requested an anti-androgen BC to see if it helps at all with, not only my breakouts, but with my oily skin.
As far as I have learned from my research online, oily skin is caused by an excessive amount of androgens, or, more specifically, DHT, a product of androgens. So, by taking Trinessa (the generic of Ortho tri Cyclen), I'll be (hopefully) absorbing an anti-androgen to normalize my hormonal levels. I'm REALLY hoping this will normalize my oil production as I really don't like my oily skin. Sure, compared to my acne, the oil levels are totally bareable. But having my makeup last but a few hours and feeling like a greasy, shiny mess isn't all that fun. Not to mention oily skin is a huge factor in breakouts. I'm keeping my pores much more clear of dead skin by using my Tazorac (and some salicylic acid), and if I can keep excess oils from getting trapped, that'd help my skin all the more.
So it's day 1 for Birth Control, Trinessa to be exact. And day 69 on Taz and Mino.
I got a lot of sun this weekend. I did get a sunburn but, honestly, I LIKE facial sunburns. It helps hide my scars and also helps dry up any existing pimples. Only one small whitehead at the moment, I'm doing well.
I've tanned very much this weekend and it's helped even my skin tone, which is what I was hoping.
I'm doing a yogurt mask right now to help with the burn itself as well as the sting of it. Yogurt masks do wonders for redness.
Hope you all are doing well with your skin! Summer can be a very difficult time because you want to wear as little makeup as possible and that can be hard when your face is inflamed. I know it's difficult, but every day you persevere is a day closer to gorgeous skin!