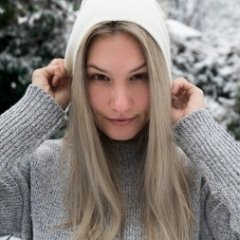 I sure hope I'm tracking my days correctly. Anyways, it has been almost 2 months and I'm doing really well! I accidentally missed my follow up dermatology appointment which I need to reschedule but I've lowered my antibiotic intake to one pill once a day instead of twice per day. No increase in breakouts as a result.
My red marks are fading pretty nicely and I'm simply using Tazorac once at night, trying to wait at least 10 minutes (up to 30 minutes) after washing to apply. I use a pea size amount for my entire face and it has kept me very clear. I have a little outbreak of clogged pores at an area of the left cheek very common to have clogged pores. It's resulted in one tiny whitehead which i'm not even touching. It'll be gone in a blink.
So I'm very pleased with my regimen thus far. I feel like the Tazorac is doing a good job and the little breakouts I was having are over.
Other than minocycline once a day and Taz once daily, the only other things I use on my face are:
Morning, rinse with water.
Makeup includes Makeup Forever concealer for red spots
Physicians Formula SPF 50 Powder Foundation.
Throughout the day I'll blot or apply oil control powder to freshen up.
At night I'll get my face wet with lukewarm water and remove makeup with my trusty Ponds Original Towlettes. I'll follow that with Oxy 10% Benzoyle Peroxide face wash.
And that's it. I find it very minimalistic and I'm loving it. And, yes, it is AMAZING to not have to pile on the makeup every single morning the moment I wake up. I can go with just a dab of concealer and be comfortable

Although I enjoy using my powder foundation because it also supplies ample SPF.